Our Town at The Classic Theatre
Dates

5/13/2021 - 5/30/2021

Theatre


1924 Fredericksburg Rd
San Antonio, 78201
Facebook Instagram

Tickets Info

$24-39
Phone: 2105898450




By Thornton Wilder
Directed by Mark Stringham
Performances on Thursdays, Fridays, and Sundays at 7:30pm
May 13-30, 2021 at the San Antonio Botanical Garden
555 Funston Place, San Antonio, TX 78209

This heartfelt classic drama by American playwright Thornton Wilder, tells the story of the fictional American small town of Grovers Corners between 1901 and 1913 through the everyday lives of its citizens. How do the characters find meaning and contentment with their choices as their dreams, relationships, and futures unfold?

News About Our Town at The Classic Theatre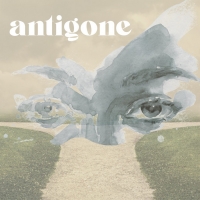 Classic Theatre of San Antonio Announces Revised Dates for OUR TOWN and ANTIGONE
February 02, 2021
The Classic Theatre of San Antonio has announced revised dates for its upcoming productions.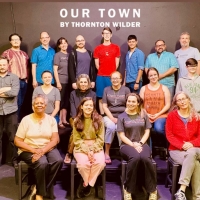 The Classic Theatre of San Antonio is Suspending All Performances
March 16, 2020
The Classic Theatre of San Antonio has released the following statement regarding upcoming performances: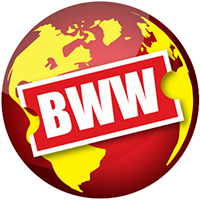 The HCLAB Presents the 2nd Annual Old Play Reading Festival
February 14, 2020
The HCLAB Theatre Company and the Art of Acting Studio are proud to present its second annual Old Play Reading Festival, a twist on the concept of a a?oenewa?? play festival that instead honors plays in the classic theatre canon. The festival features alumni, faculty, administration, and friends of the Art of Acting Los Angeles and Stella Adler Studio of Acting NYC communities.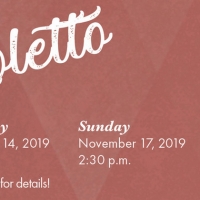 Austin Opera Celebrates A Landmark 2018–2019 Season As It Looks Ahead To An Exciting Future
September 24, 2019
Austin Opera continues to make great progress in its reinvention as one of the most innovative opera companies in the country. In review of its landmark 2018a?'2019 Season, it is proud to report elevated artistic excellence, exceptional ticket sales and fundraising, increased audience development, strengthened community partnerships, expanded education programming, and growth in its board of trusteesa?'all pointing to a bright future for opera in Central Texas. 

The Canterbury Company Of Resident Artists Announced
January 23, 2019
Joey Folsom, Artistic Director of The Classics Theatre Project, today announced the formation of a permanent Resident Artists Company for the theatre to be underwritten by Liese and Mike Canterbury. The company members will be, in addition to Mr. Folsom, R. Andrew Aguilar, Sasha Maya Ada, Chad Cline, Stan Graner, Gretchen Hahn, N. Ryan McBride, Leslie Patrick, Van Quattro, Rachel Reininger and Dean Wray. The Resident Artists will fill many of the roles in the TCTP 3-play 2019 season: "Fool for Love," Summer and Smoke," and "The Crucible." In addition, the RAC members will work as members of the TCPT team in other areas of production, marketing, and development. The Company will be called the Canterbury Company of Resident Artists.