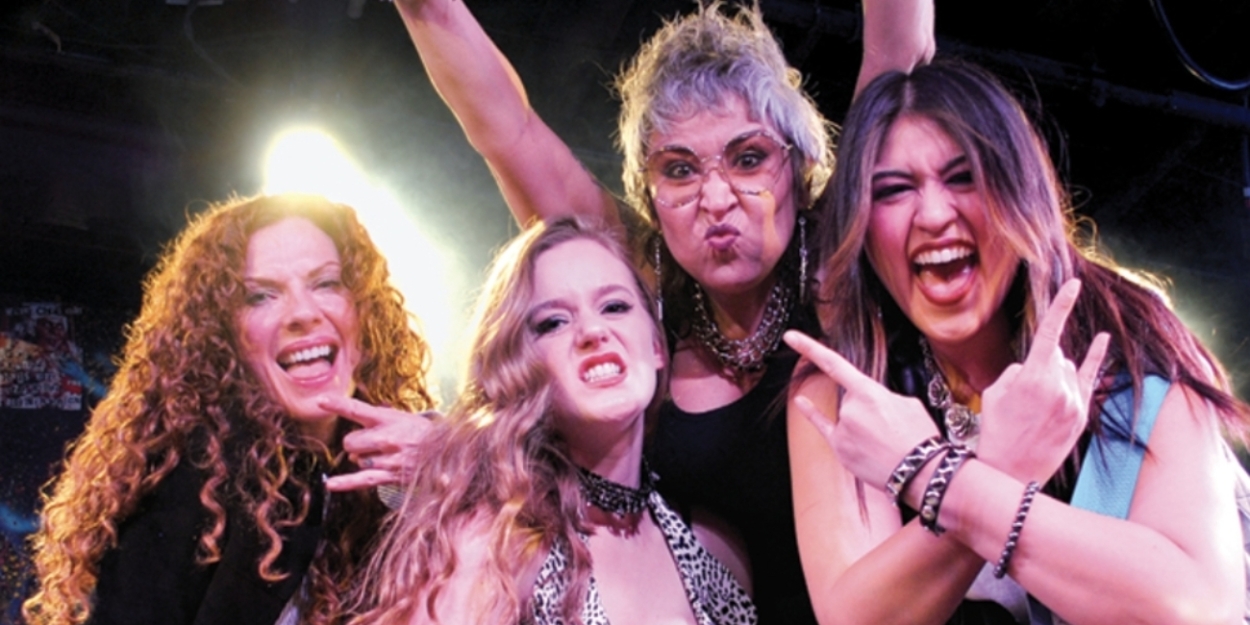 Review: FABULOUS MONSTERS at The Public Theatre San Antonio
The world premiere rock musical runs through March 19th.
Friday, February 24th The Public Theatre San Antonio opened a world-premier rock musical, Fabulous Monsters, in their Cellar Theatre. This ensemble cast production is a phenomenal look at women in rock written by Diana Burbano with music by San Antonio band FEA (Letty Martiñez, Jenn Alva, Phanie Diaz, and Adrian Conner). The story centers on two young women forming a rock band in the Late 70s. As the story unfolds we travel between the past and present-day in an engaging journey of Rock and relationships.
Josey Porras, as Sally, delivers a powerful performance that immediately has you endeared to her character. She navigates tough subject matter and extreme energy changes beautifully. Noelle Elise Mefford, as Lulu, is a dynamic performer who is able to be both powerful and vulnerable on stage. The two immediately enrapture the audience with their on-stage chemistry.
Marisela Barrera, as Slade the older Sally, is everything you want in a punk rock star. Her honest performance as a mid-life rocker in recovery is not only entertaining but pulls at the heart of the audience. Her vulnerability on stage brought me to tears. Ginger Gamble Martel, as Luisa the older Lulu, provided a masterclass in physical performance. Her commitment to the physical attributes of her character was simply amazing. All these women provided powerful performances and had killer voices that fit the musical style perfectly.
The cast is rounded out by Mark McCarver (Nigel) and Alyx Irene Gonzales (Kady). McCarver plays a great misogynist queer icon. At moments I absolutely hated him and at other moments I was hurting with him. Gonzales played the archetypal millennial socialite so well at times as an older millennial I was annoyed but I was always amused.
I love actors who are able to make you feel a variety of emotions about their characters and this ensemble does this over and over again. The added joy of this piece was the band (Analina Devora, Jillian Gomez, Anelisa Huff) being right on stage and engaged in the performance. At moments it felt like you were at a concert.
Under the direction of Jerry Ruiz this piece took me on an emotional rollercoaster I wasn't expecting. Ruiz's directing choices, especially in intimate and vulnerable scenes coupled with Carlos R. Nine's lighting design formed some incredible stage pictures.
I cannot recommend going to see Fabulous Monsters enough! A word of caution from the program "Fabulous Monsters spotlights many aspects of the rock world. This production does include occasional use of strong language, adult content, as well as references to and depictions of drug usage." Get your tickets to Fabulous Monsters before it closes on March 19th.