BWW Review: WICKET at Performing Arts San Antonio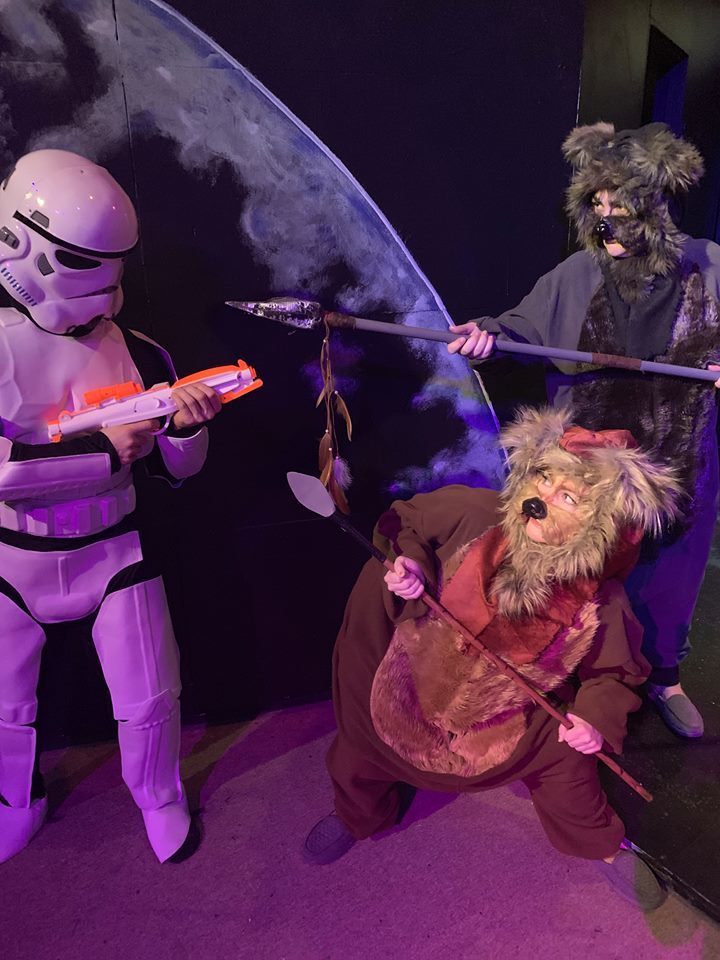 A long time ago in a galaxy far, far away... (or to be more accurate now playing at Performing Arts San Antonio) comes WICKET, a hilarious new musical. Parodying the Star Wars movies we all know and love, this mad spectacle is a farce to be reckoned with. While based on the events that take place during "The Return of the Jedi," WICKET tells the untold 'true' story of the Ewoks and their quest to help Princess Leia while also protecting themselves from becoming plush dolls. It is none other than the smallest Ewok, Wicket, who proves that he has what it takes to save the day. Featuring a catchy score, entertaining choreography and a plethora of jokes that will make your side hurt from laughter, WICKET is truly unlike anything you have seen before.

From the first note of the overture, it was clear that the audience was in for a wild ride. The fourth wall does not exist in this galaxy. The use of audience participation throughout the performance was clever. The talented cast engaged the audience in creative ways that added another layer of hilarity into the mix. A few parts of the show had very much of a stand-up comedy feel, introducing the lovely Nicole Mayfield as the title character. Mayfield's performance was outstanding. Her spitfire energy and captivating facial expressions carried through the entire production and made her so much fun to watch. It was almost as if this role was created with her in mind, she was so perfect for it. Her singing voice was especially beautiful and she brought honesty to the role that supplied richness to the otherwise outlandish silliness that is WICKET.
A show as bizarre as WICKET truly needs a fantastic production team to make it work and it had just that. The costuming, lighting and sound were impressive and all worked to advance the plot in amusing ways. PASA's cozy space made it the perfect venue for this new work. Vaughn Taylor took on the challenge to direct and did so splendidly. Everyone involved truly gave it everything they had and as a result, this gem of a show was brought to life.
If you don't normally like musicals or if you love them, if you are a Star Wars fanatic or have never seen a single movie, this show is for you! Everyone deserves a laugh so why not relax and be entertained by tap-dancing storm troopers, love-struck Ewoks and a Princess that just can't stop bursting into song (just to name a few).
Don't take my word for it! Get your nerd on and see the U.S Premier of WICKET now playing Performing Arts San Antonio until March 31st, 2019. Tickets can be purchased online by visiting the theatre's website or by calling 210-557-1187.