A BEAUTIFUL DAY… Kicks Off The Holidays At The Public Theater Of San Antonio
Casts and production teams announced for A Beautiful Day in November on the Banks of the Greatest of the Great Lakes.
The Public Theater of San Antonio, the city's professional theater, kicks off its holiday offerings this year with A Beautiful Day in November on the Banks of the Greatest of the Great Lakes by Kate Benson. This new production reopens the Cellar Theater for the organization since its last production in that space in 2019. The production runs from October 14 through November 6, 2022, under the direction of Allison Price.
The cast includes OLLIE MCCRARY as #, LIZ CATCHINGS as @, MARISELA BARRERA as Snapdragon, ISIDRO MEDINA III as Granddada, GINGER GAMBLE MARTEL* as Trifle, ROXIE RENÉE as Cherry Pie, DANI TREVINO as Cheesecake, LEE DRAHL as Gumbo, JONAH FUJIKAWA as Fred/Ed/Ned/Smilesinger Husband/ TheTwins/ Runnerman/ Republican/Trainer's Partner, and EMMA JEAN MASON as Smilesinger/Wives of the Twins/Republican's Wife/Trainer.
Directed by ALLISON PRICE, the production team also includes AJ URDIALES as Associate Director, JAVI SANCHEZ as Set Designer, RACHAEL LORENZETTI as Costume Designer, CARLOS R. NINE as Lighting and Sound Designer, and PEDRO G. LEOS* as Stage Manager.
* Member of Actors' Equity Association, the Union of Professional Actors and Stage Managers in the United States. Run time: About 75 minutes with no intermission.
"For those of you just tuning in, Thanksgiving is already in progress here at Wembly kitchen. The stands are nice and full, it's quite a crowd that's gathered. They're in for a real treat." And so, in this lively take on how family is played, over time and memory, and through generations... a pair of sports announcers calls a holiday dinner.
Show themes: A Beautiful Day in November on the Banks of the Greatest of the Great Lakes focuses on holiday gatherings and family.
Events in Celebration of A Beautiful Day in November on the Banks of the Greatest of the Great Lakes
Opening Night- Friday, October 14 2022 at 7:30 p.m.

After Words (Panel Discussion) - Sunday, October 23, 2022 at 2 p.m.
Ticket link for A Beautiful Day in November on the Banks of the Greatest of the Great Lakes, click here. Tickets for shows are $45 (Standard), $30 (Military/Student/Senior* with valid ID), and $15 (Child Under 12) are available online at thepublicsa.org/currentseason, by phone at (210) 733-7258. The Public Theater of San Antonio is wheelchair accessible. For additional information about group sales, contact Patron Services Manager, Ariel Rosen at ariel.rosen@thepublicsa.org.
More Hot Stories For You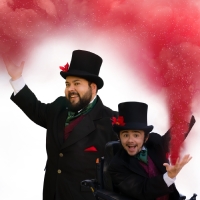 The Classic Theatre Presents Unique Production of A CHRISTMAS CAROL

November 22, 2022

The Classic Theatre of San Antonio is transporting audiences to the Victorian Era when Charles Dickens roamed the earth during their production of A Christmas Carol. This one-man play, adapted by Greg Oliver Bodine, is based on the Novella by Charles Dickens and includes all of the characters audiences know and love inside one engaging storyteller.
---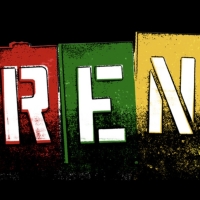 Tyce Green & More to Star in RENT At San Antonio Broadway Theatre

November 21, 2022

San Antonio Broadway Theatre announced the cast and creative team of the Tony Award and Pulitzer Prize- winning musical RENT. Music, lyrics and book by Jonathan Larson.
---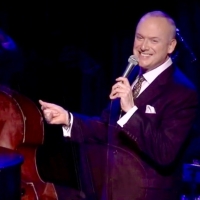 Texas Jazz Crooner Ken Slavin Returns To Triad Theater

November 21, 2022

The number-one male jazz singer in the home of the Alamo will swing the Triad Theater on Thanksgiving Weekend - his first New York show since a few weeks before the pandemic shut down live music everywhere.
---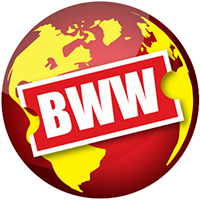 Guadalupe Cultural Arts Center's Latino Bookstore Presents Its Texas Author Series Featuring Xavier Garza. December 2

November 16, 2022

The Guadalupe Cultural Arts Center's (GCAC) Latino Bookstore Fall/Winter Series will dedicate its December, Friday Texas Author Series to writer and visual artist, Xavier Garza, who will read from his book, "Vincent Ventura and the Curse of the Weeping Woman." He is also author of 'Charro Claus' and the 'Tejas Kid' (English and Spanish edition). The Latino Bookstore will also feature an exhibit of his visual art in the Progresso Building Gallery.  
---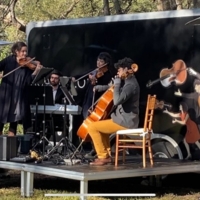 Agarita Announces Its Complete Fall 2022 Schedule

November 8, 2022

​​​​​​​Agarita has announced its complete fall 2022 schedule, arranging free events for the community with this innovative ensemble group visiting city districts and schools through its mobile concert hall. These innovative open-air outdoor performances feature classical and contemporary music by a mix of outstanding composers.
---