Photo Flash: FIND AND SIGN at Pioneer Theatre Company
Pioneer Theatre Company presents the next production in its New Plays Initiative, the world premiere of Find and Sign by Wendy MacLeod.
Set in the New York City music industry (with a slight nod to Othello), Find and Sign takes us through the bumpy romance between an on-the-rise young music executive and an idealistic public school teacher. When one of the teacher's students turns out to be a gifted young hip-hop artist whom her boyfriend wants to "find and sign" to a recording contract, their tentative romance is complicated by a tug-of-war over the student's future. (Contains strong language.)
See below for production photos by Alexander Weisman. 

Terrell Donnell Sledge (Mac), Gardner Reed (Mona), Keith Hamilton Cobb (Andre), Karl Miller (Iago) and Molly Ward (Julia).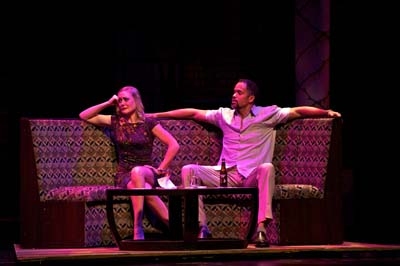 Gardner Reed (Mona) and Keith Hamilton Cobb (Andre)

Molly Ward (Julia) and Terrell Donnell Sledge (Mac)

Gardner Reed (Mona), Molly Ward (Julia) and Karl Miller (Iago)

Karl Miller (Iago) and Keith Hamilton Cobb (Andre)

Karl Miller (Iago) and Gardner Reed (Mona)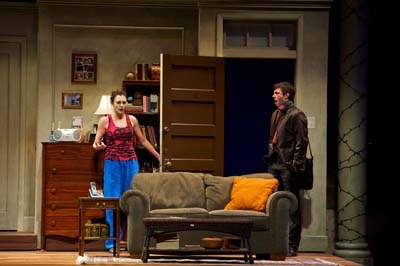 Molly Ward (Julia) and Karl Miller (Iago)

Daniel Morgan Shelley (Cal), Keith Hamilton Cobb (Andre) and Karl Miller (Iago)

Molly Ward (Julia) and Karl Miller (Iago)

Gardner Reed (Mona) and Molly Ward (Julia)

Molly Ward (Julia) and Gardner Reed (Mona)

Keith Hamilton Cobb (Andre) and Karl Miller (Iago)

Molly Ward (Julia) and Karl Miller (Iago)