BWW Review: STILYAGI at The State Theatre Of Nations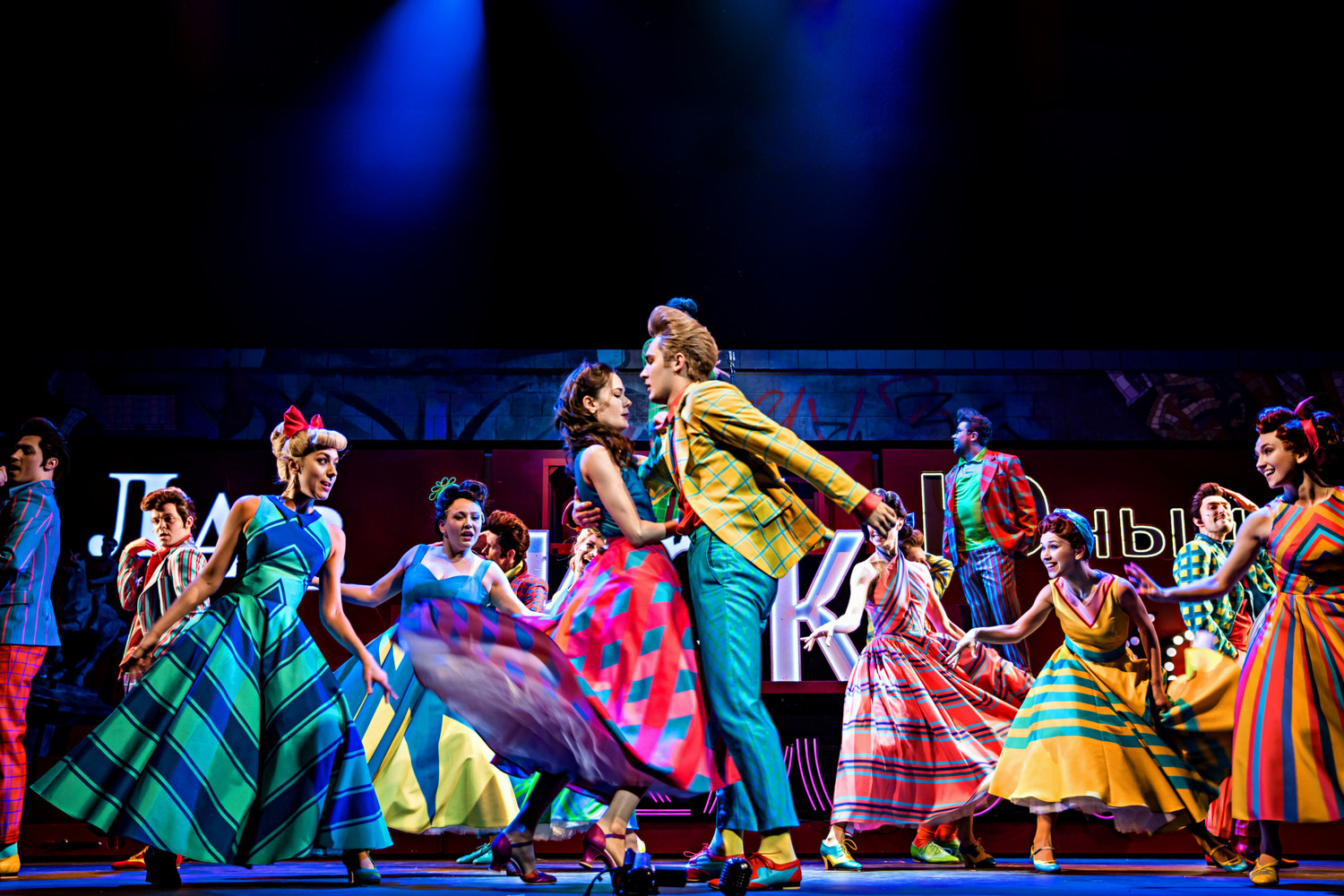 Before I begin my review, I feel like I should make a few key points for my non-Russian readers, as it will be harder for them to understand the material the musical works with. Stilyagi (basically, just stylish people in English) were members of a subculture which emerged in the Soviet Union. They loved everything American, starting with music and films and ending with clothes. However, the clothes they chose was just their interpretation of a western lifestyle - no one dressed up like that in the US. Stilyagi were present in every big city - and they called the main street Broadway (instead of Tverskaya street, for example, or Nevsky Prospekt). For the Soviet government, they were almost like spies and society despised them for following western fashion.
The musical I'm going to talk about is mostly based on a movie which was shown in the States under the name "The Hipsters". But I believe that this translation does not represent a real phenomenon, therefore I will be using a transliteration. The movie, by the way, reincarnated the genre of a musical in Russian cinema.
The show premiered on 21st of February. It was preceded by a huge casting (more than 2500 people took part in it!) that lasted for almost 6 months. As a result, the cast combines famous faces from the musical world with brand new ones, like Oleg Ots. He just finished acting school and got the leading male part (Mels, which is an abbreviation for Marks, Engels, Lenin and Stalin).
While the musical is surely anti-Soviet, the prevailing idea is that all people are different and they should accept one another. The story is quite serious and sometimes tragic but the execution often looks like a celebration - bright colours, jazz music, energetic choreography.
The 1st act itself looks like a fairy tale. Characters get what they want easily, everything is about love and music (the arrangement of which consists of jazz and contemporary genres put into famed Russian works from the '80s). The ending where everyone flies in the stars and dances is clearly an homage to La La Land, a movie which is famous for magic cinematography. Everything changes after the intermission. Stilyagi are forced to abandon their previous lives and now have to face real problems: pregnancy, father-son relationship, repressions, exiles, etc. In my opinion, a combination of a fiesta mood with serious topics like that doesn't always work out. Here the balance between ironic dialogues and a dangerous ideology is perfect.
Stilyagi were directed by Alexey Frandetti who has already worked on Russian productions of Sweeney Todd, Evita, Spring Awakening and many more. His Sweeney is turned into an immersive show where actors and spectators interact with each other. Frandetti, apparently, is now used to place performers near the audience and here he does it too. He works a lot with scenery, light and overall visual appearance - and it's always pleasant to look at the stage.
Another great thing here is choreography that was put together by Irina Kashuba and Anatoly Voynov. It is extremely dynamic and vibrant and combines almost everything from swing to boogie-woogie.
Last but not least are the actors. Some of them had to learn to play musical instruments. Above-mentioned Oleg Ots even has a 2-minute saxophone solo, which by the look of it is quite laborious - I thought that he might cry or die right on stage. He and his partner, Darya Avratinskaya (Polza), are clearly stealing the show with their fiery and passionate performance. The rest of the cast is also impressive as their acting, singing and dancing are carried out with power.
Stilyagi will be a wonderful choice for everyone who feels nostalgic about the '50s era, for someone who loves the movie, for every person who just wants to spend their evening in a nice company. It is suitable for everybody: kids will enjoy the show because of a straight-forward plot and dazzling style; adults will be fond of music; elderly people will probably remember their youth.
Tickets for the musical are available at https://theatreofnations.ru/performances/stilyagi/. The price is about 1000-8000 rubles for performances from February to April.
Photo Credit: Ira Polyarnaya.