PPAC Celebrates MEAN GIRLS DAY on October 3
MEAN GIRLS plays the Providence Performing Arts Center October 4 – 9.
The Providence Performing Arts Center (PPAC) is celebrating MEAN GIRLS Day and Breast Cancer Awareness Month, right before the MEAN GIRLS national tour plays at PPAC Tuesday, October 4 through Sunday, October 9!
From 11:30A - 1P on October 3, join on-air personality Heather Gersten from Lite 105 and Bekah Berger from Hot 106, and Development & Communications Manager Carol Ann Donnelly from the Gloria Gemma Breast Cancer Resource Foundation for PPAC's "Be in The Pink" event! Visitors will have the chance to win MEAN GIRLS show merchandise and take advantage of PPAC's "Grool One Day Sale."

For one day only, Orchestra, First Dress Circle, and Front Second Dress Circle seating will be priced from $36 to $48 for all evening performances of MEAN GIRLS. Golden Circle and Rear Second Dress Circle seating and matinee performances are excluded from the Grool One Day Sale.
The Grool One Day Sale runs online at ppacri.org from 12:01A to 11:59P and at the Box Office window and by phone from 10A to 5P, using the code AARON. Please note that additional standard service fees and charges may be included. No refunds or adjustments on prior purchases, cannot be combined with other discounts.
In Providence, MEAN GIRLS is part of the Taco/The White Family Foundation Broadway Series.
Tickets are available at the PPAC Box Office (220 Weybosset Street in downtown Providence), at ppacri.org or by calling 401.421.2787. Group orders of 10 or more may be placed by calling 401.574.3162.
MEAN GIRLS will have two BankNewport Family Night performances during its Providence run: Wednesday, October 5 at 7P and Thursday, October 6 at 7:30P. With the purchase of a regularly priced ticket, receive one FREE ticket of equal value for a child aged 18 or younger. BankNewport Family Night tickets are only available at the Box Office window and by phone; Family Night tickets are not available online. Golden Circle seating is excluded from this offer. Family Night ticket quantities are limited and are available on a first come, first served basis. Standard fees apply. Family Night is sponsored by BankNewport, with support from media sponsors ABC 6 and NOW 93.3.

More Hot Stories For You
Marie Osmond Performs With The Rhode Island Philharmonic Orchestra at PPAC

November 22, 2022

Marie Osmond will perform with the Rhode Island Philharmonic Orchestra at her Christmas concert "A Symphonic Christmas" on Thursday, December 22, 2022 at 7:30P. Navigant Credit Union is the sponsor of "A Symphonic Christmas."
---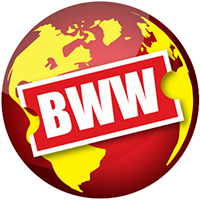 Providence Performing Arts Center And The VETS Announce Cyber Monday And Holiday Sale Offerings

November 18, 2022

The holiday season is fast approaching! The Providence Performing Arts Center (PPAC) and The VETS have announced their Cyber Monday sale on Monday, November 28, 2022.
---
Photos: First Look at the Rhode Island Premiere of THE HUMANS At Wilbury Theatre Group

November 18, 2022

Get a first look at Wilbury Theatre Group's Rhode Island premiere of Tony-Award winner for Best Play (2016) The Humans by Stephen Karam, directed by Josh Short.  Running through December 11, the production features Jim O'Brien, Jeanine Kane, Rachel Dulude, Jessie March, Dave Rabinow, & Carol Varden. 
---
FirstWorks to Present International 'Rebels On Ice' Le Patin Libre With Three Free Ice-Dancing Performances

November 16, 2022

FirstWorks, a Providence-based nonprofit dedicated to connecting art with audiences, will kick off Providence's 'Three Nights of Lights' downtown with three free ice-dancing performances by Montréal-based skating company Le Patin Libre.
---
The Community Players Present 9 TO 5: The Musical Next Month

November 16, 2022

Rhode Island's oldest community theater, The Community Players, currently celebrating their 101st season, is proud to present Dolly Parton's smash hit 9 to 5: The Musical from December 2 – 11, 2022.
---