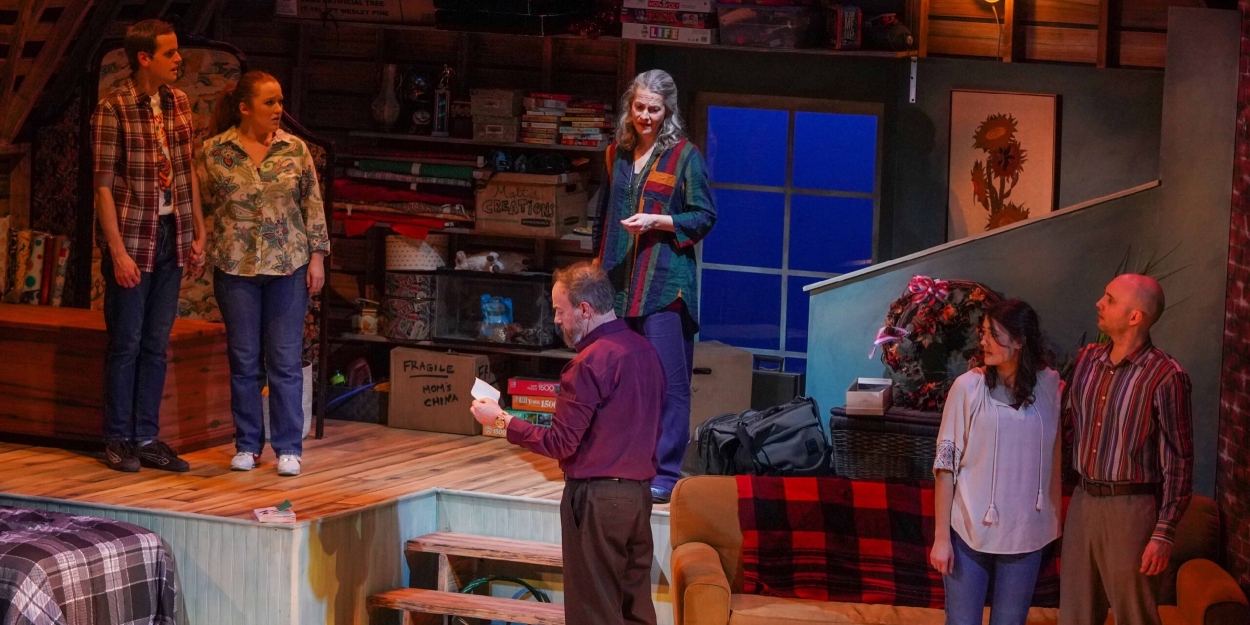 Review: SNAPSHOTS: A MUSICAL SCRAPBOOK at Broadway Rose
This production runs through February 19.
Do you remember those brilliant Kodak commercials way back when that chronicled people's lives through photographs and seemed specifically designed to tug at every last heartstring? In all the best ways, SNAPSHOTS: A MUSICAL SCRAPBOOK, now running at Broadway Rose, is a full-length musical version of one of those. Just reading the description, I was pretty sure I'd be crying by the end. And, indeed, I was.
SNAPSHOTS is both a new musical and not a new musical. The music and lyrics are the greatest hits from other musicals by Stephen Schwartz (Wicked, Pippin, Godspell, and more), adapted, updated, and mashed up for a new story. So, if you know any of those shows, you'll likely recognize most of the music in this one.
The musical opens with Sue (played by Ali Bell), standing in the attic of the home she shares with Dan (Andrew Maldarelli), who she is just about to serve a Dear John letter after about two decades of marriage. Dan, who of course has no idea that anything is wrong, comes home unexpectedly early and finds her in the attic, where the two unearth a box of photographs of their lives together.
The pictures come to life by way of the rest of the cast - Sophie MacKay, Collin Carver, Marin Donohue, and Alex Trull - who play a wide range of characters including Sue and Dan's younger selves. As Sue and Dan relive their past, they see events through each other's eyes and rediscover the connection that they've shared since they met as kids. There are no heroes here, just two flawed people standing at one of the many crossroads of their lives, trying to figure out what direction to go next.
Directed by Annie Kaiser, this production is a sweet, funny, and poignant ride on the gentle rollercoaster of Sue and Dan's relationship. The music is lovely and the ensemble is solid, featuring both veteran actors and younger ones just starting their acting careers. The standout is Sophie MacKay, who is one of three cast members making their Broadway Rose debut. (Unfortunately for us here in Portland, she's moving to New York after this show - good luck, Sophie!)
Overall, I found SNAPSHOTS a warm and pleasantly emotional way to spend a cold winter evening. If you're like me and you cry at Kodak commercials, don't forget your tissues!
SNAPSHOTS runs at Broadway Rose through February 19. More details and tickets here.
Photo credit: Amanda Shama