TV WESTFEST to Be Held in Tucson in March
The event will be held Thursday, March 16th, thru Sunday March 19th.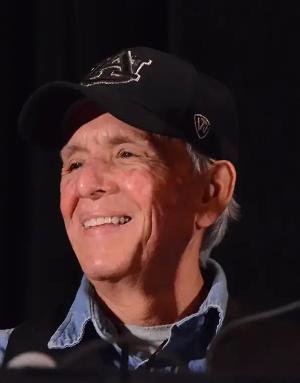 It was Willie Nelson who first said "My heroes have always been cowboys." If your heroes have always been television cowboys mark Thursday, March 16th, thru Sunday March 19th, on your calendar to attend TV WESTFEST in Tucson, AZ.
The four day event will include appearances by some of your favorite t.v. western stars, including Darby Hinton (Daniel Boone), Robert Carradine (The Cowboys), Bo Svenson (Walking Tall), Roberta Shore (The Virginian), Michael McGreevey (Riverboat),Charlotte Stewart (Little House on the Prairie), Rudy Ramos (Yellowstone), Mitch Vogel (Bonanza), Michael Dante (Custer) and many others.
Meet the stars in person with activities like dinner and lunch with a star, photo and autograph sessions, panel discussions, food, square dancing, silent auction, excursions to Old Tucson studios and the High Chaparral Ranch, Merscal Movie Studio where you'll witness a gunfight and ride a stagecoach and a special trip to a tour of the Ponderosa II house, a National Landmark.
For information and how to purchase tickets go to:

Website: www.TVWestFest.com
Registration: https://cloud.broadwayworld.com/rec/ticketclick.cfm?fromlink=2220226®id=64&articlelink=https%3A%2F%2Ftvwestfest.regfox.com%2Ftv-westfest-registration?utm_source=BWW2022&utm_medium=referral&utm_campaign=article&utm_content=bottombuybutton1
Facebook: https://www.facebook.com/TVWestFest
Email: info@tvwestfest.com
Photo Credit: Genevieve Rafter Keddy