Latest News on Ray Benson
Latest News on Ray Benson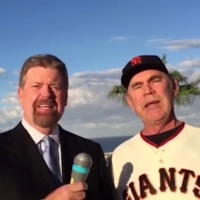 VIDEO: Watch the Music Video for 'Her Love is Killin' Me' from HUEY LEWIS AND THE NEWS
by Stage Tube - Feb 14, 2020
Jimmy and his pal Huey introduce the new star-studded music video for a?oeHer Love is Killin' Mea?? from Huey Lewis and the News. Celebrity cameos from: Jimmy Kimmel, Brandon Flowers, Cedric the Entertainer, Jimmy Buffett, Michael Keaton, Yvette Nicole Brown, Rick Sutcliffe, Bruce Bochy, June Lockhart, Sal Iacono, Andy Garcia, Ray Benson, Chris Berman, Topher Grace, Brad Paisley, Sean Hayes, Joe Montana, Patrick Warburton, and Wendie Malick.

World-Premiere of FRANKLIN Opens Nov. 30 at Perseverance Theatre
by BWW News Desk - Nov 26, 2018
A scientist and a songwriter hunt for answers in Franklin, a world-premiere play by Samantha Noble, launching Nov. 30-Dec. 16 at Perseverance Theatre, Alaska's professional regional theatre company. The production, directed by Hannah Wolf (Juneau bred, a 2018 O'Neill Center National Directing Fellow), features original music by Juneau-based indie composer Marian Call.