Latest News on Lina Koutrakos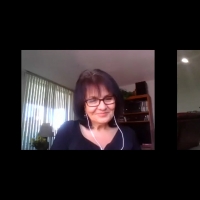 BWW TV: Cabaret Corner With Lina Koutrakos
by BroadwayWorld TV - Jun 12, 2020
Lina Koutrakos is a true original. One of kind, this powerhouse of the industry does it all, from singing rock and roll, the blues, and traditional cabaret to helping other artists realize their cabaret dreams as a mentor.

BWW TV: Go Inside Cabaret's Biggest Night at the MAC Awards!
by BroadwayWorld TV - Mar 29, 2019
The 33rd Annual MAC Awards were handed out on Tuesday night, March 26, during a glitzy evening at New York City's SONY Hall.