Latest News on John Campbell
Latest News on John Campbell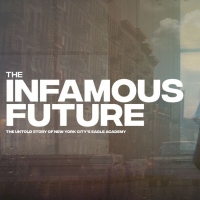 VIDEO: Watch the Trailer for THE INFAMOUS FUTURE on HBO Max
by Stage Tube - Dec 15, 2020
THE INFAMOUS FUTURE focuses on the unique perspectives of inspired educators and their remarkable students. CEO, David C. Banks and his Eagle Academy Foundation strive to change an entrenched American mindset, insisting that young black and brown men are not going to be labelled as one of America's problems, but instead one of its greatest successes. 
VIDEO: Sneak Peek - 'Swan Song' Episode of ABC's CASTLE
by - Nov 8, 2012
On the next episode of ABC's CASTLE titled 'Swan Song,' when the lead guitarist of a rock band is murdered, the documentary crew that were following the band turn their cameras on Castle, Beckett and the team as they try to solve the case. Get a sneak peek below!