Latest News on Jack Wolfe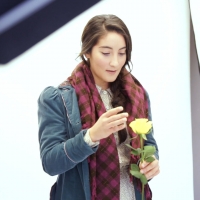 BWW TV: First Look at the Trailer for THE SNOW QUEEN at Rose Theatre Kingston
by BroadwayWorld TV - Nov 21, 2019
Rose Theatre Kingston announced the full cast for its festive new version of the Hans Christian Andersen classic The Snow Queen written by Ciaran McConville, who returns to the theatre following last year's successful adaptation of Hansel & Gretel. McConville directs a cast of local young actors from Rose Youth Theatre led by a team of professional actors including Helena Blackman (The Snow Queen), Roger May (Dad/Father Christmas), Davina Moon (Freya), Parisa Shahmir (Gerda) and Jack Wolfe (Kai). The production opens on 13 December 2019, with previews from 6 December, and runs until 5 January 2020. 
First Listen to 'Liberte Egalite and Fraternite' from THE BRAILLE LEGACY
by BWW News Desk - Apr 20, 2017
The world premiere of a major new musical, "The Braille Legacy", is the thrilling, true, inspirational and epic story of Louis Braille, a young blind boy who wanted the same chance in life as those who see and ended up improving the lives of millions of blind people around the world. BroadwayWorld brings you a first listen to the song 'Liberte Egalite and Fraternite' from the show below!