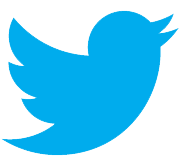 TWITTER WATCH
@itsyagirlani - 1/6/21 06:56pm The queens have spoken
@itsyagirlani - 12/9/20 02:55pm Wow look, a country built on toxic masculinity. @UN @antonioguterres is this what the result of preventing a genoci… https://
MORE TWEETS
Latest News on Ani Djirdjirian
Latest News on Ani Djirdjirian

VIDEO: Get A First Look At SPAMILTON on Tour
by Alan Henry - Jan 7, 2019
BroadwayWorld has a first look at the North American tour of the acclaimed musical comedy, Spamilton: An American Parody. The tour launched at Playhouse Square in Cleveland, OH on December 20, 2018 and is now on tour across the country, playing ten multi-week engagements in its first season.

BWW TV: Get Into the Holiday Spirit in Rehearsal with the Cast of KRIS KRINGLE!
by TV - Press Previews - Nov 23, 2017
Kris Kringle The Musical, featuring Tony Award nominees Cathy Rigby and Pamela Myers (Company, Into the Woods), and Broadway's Andrew Keenan-Bolger (Tuck Everlasting, Newsies) and Kim Crosby (Into the Woods,Guys & Dolls) plays two performances, Friday, November 24 at 3PM and 8PM, at The Town Hall (123 W. 43rd Street, NYC).