Latest News on Andy Baldwin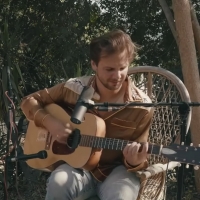 VIDEO: HAERTS Perform 'For The Sky' on THE LATE SHOW WITH STEPHEN COLBERT
by Stage Tube - Nov 27, 2020
HAERTS treat us to this performance of 'For The Sky' from their upcoming album 'Dream Nation,' due out in March 2021.
VIDEO: Check Out Buchanan's New Lyric Video for TEMPERAMENTALLY
by Stage Tube - Apr 13, 2014
Moving half way around the world to London in September 2013, frontman Josh Simons embarked on an exciting journey that included his debut European performances, showcasing the band's material in open mic nights across Europe. After spending several months embracing the spirit of collaboration and writing with other artists, the rest of the band have now joined him, also making the leap in the lead up to the release of their debut album in the UK.