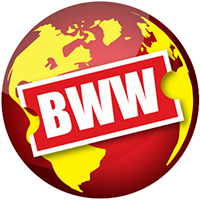 The Los Angeles Jewish Film Festival Celebrates Salzburg Festival Founder Max Reinhardt
by BWW News Desk - Apr 13, 2018
The Salzburg Festival comes to Los Angeles for a screening of festival founder Max Reinhardt's 1935 film A Midsummer Night's Dream. Presented as part of the 2018 Los Angeles Jewish Film Festival, the program includes a pre-film panel discussion featuring Dr. Helga Rabl-Stadler, President of the Salzburg Festival. The discussion and screening will take place on Thursday, April 26 at the Landmark Regent in Los Angeles's Westwood neighborhood, beginning at 7:00 p.m.
Off-Broadway Producer and Village Gate Founder Art D'Lugoff Dies at 85
by BWW News Desk - Nov 6, 2009
Art D'Lugoff, former owner of the legendary Village Gate (now Le Poisson Rouge) and off-Broadway producer died at the Allen Hospital of New York-Presbyterian Hospital in Manhattan, where he had been taken on Wednesday due to shortness of breath. He was 85. The cause of death has not been determined.