Date of Birth: January 19, 1858
Date of Death: December 06, 1932 (74)
Birth Place: FRANCE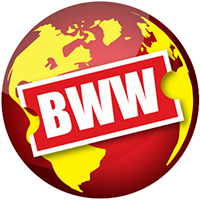 Thierry Fischer And Utah Symphony's Saint-Saëns Recording Cycle On Hyperion Records To Launch With Volume 1
by Alexa Criscitiello - Nov 12, 2018
The Utah Symphony under Music Director Thierry Fischer launches a recording cycle of works by French composer Camille Saint-Saens on Hyperion Records. This three-volume set will be the first complete, commercial recording of the composer's five symphonies by an American orchestra, as well as the orchestra's first recording project with the independent British label. Volume 1 is released on Friday, December 28 and comprises Symphony No. 3 in C minor ("Organ"), featuring Paul Jacobs; "Danse Bacchanale" from Act III of the composer's opera Samson et Dalila; and Trois tableaux symphoniques d'apres La foi, based on the composer's incidental music for a play by Eugene Brieux. Pre-orders are currently available from hyperion-records.co.uk.
Stage Traffic Productions Announces Premiere of New Musical THIS LITTLE LIFE OF MINE
by Nora Dominick - Aug 2, 2016
The World Premiere of This Little Life of Mine will run at Park Theatre for a limited season from 4 October - 29 October, with press night on 5 October. This brilliant, brand new production will run in Park90, and will be the first musical drama to examine the real lives of modern Londoners, with the pressure of high expectation and the worry of underachieving.