Latest News on Werner Mueller
Stage Credits
Productions
[College/University (US), 1974]
Musical Director
Werner Mueller News
Andre Raphel Conducts the BSO in Subscription Series Debut
by Stephi Wild - Feb 14, 2023
Conductor André Raphel conducts the Boston Symphony Orchestra making his BSO Subscription series debut on March 3, 4 and 5, 2023.  He will be leading the opening program in the "Voices of Loss, Reckoning and Hope" Festival, a festival exploring complex social issues.  
Curtis Symphony Orchestra to Present PERRY, TCHAIKOVSKY, AND SHENG at Verizon Hall
by Blair Ingenthron - Jan 14, 2023
The Curtis Symphony Orchestra's 2022–23 season will continue on Sunday, January 29, 2023, at 2 p.m. with "Perry, Tchaikovsky, and Sheng" in Verizon Hall at the Kimmel Center.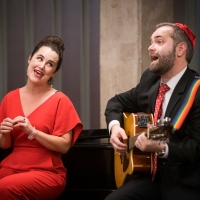 New York Festival Of Song Presents A GOYISHE CHRISTMAS TO YOU! At Kaufman Music Center On December 14
by A.A. Cristi - Nov 17, 2022
New York Festival of Song (NYFOS), led by Artistic Director Steven Blier, presents its annual holiday show, A Goyishe Christmas to You! on Wednesday, December 14, 2022 at 7:00pm at Merkin Hall's Upper Lobby at the Kaufman Music Center.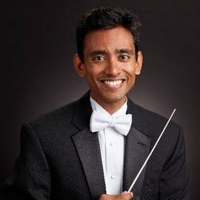 The Cleveland Orchestra Promotes Vinay Parameswaran To Associate Conductor
by A.A. Cristi - Jan 28, 2021
Effective immediately, The Cleveland Orchestra has announced the promotion of Vinay Parameswaran to the position of Associate Conductor and the extension of his contracts. The agreement continues Mr. Parameswaran's tenure with the Orchestra through the 2021-22 season.
Pittance Chamber Music Announces 2019-20 Season
by A.A. Cristi - Aug 6, 2019
Pittance Chamber Music, known for featuring the extraordinary resident artists of the Los Angeles Opera pit and stage, announces its 2019-20 Season with three exciting programs taking place in Barrett Hall at the Pasadena Conservatory of Music. The season consists of Nate's World on September 15, at 3:00 p.m.; Liv a Little on February 9, 2020 at 3:00 p.m.; and Modern Beauty on April 5, 2020 at 7:30 p.m.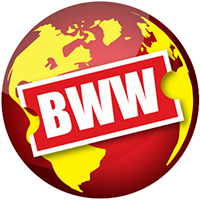 Andre Raphel To Conduct The Detroit Symphony Orchestra In 41st Annual Classical Roots Concert
by Julie Musbach - Feb 15, 2019
André Raphel conducts the Detroit Symphony Orchestra on March 8 and 9, 2019 in its annual Classical Roots Concert taking place in Orchestra Hall.  The Saturday, March 9 performance will be a gala concert and a live webcast.  This year's tribute honors  George Walker,  the esteemed composer, pianist and educator who was the first African American to win a Pulitzer Prize for Music in 1996 for Lilacs, and who passed away this past August at age 96.  Composer Robert A. Harris will be a special Classical Roots Honoree.   It will be the 41st year that the DSO has presented Classical Roots, honoring the achievements of African American composers. 
The Cleveland Orchestra Extends Vinay Parameswaran's Contract As Assistant Conductor & Cleveland Orchestra Youth Orchestra Music Director
by Stephi Wild - Feb 6, 2019
The Cleveland Orchestra has announced an extension of Assistant Conductor Vinay Parameswaran's contracts. The agreement continues Parameswaran's tenure with the Orchestra for two years through the 2020-21 season. He will continue to hold the Elizabeth Ring and William Gwinn Mather Assistant Conductor Endowed Chair. A concurrent agreement extends Parameswaran's role as Music Director of the Cleveland Orchestra Youth Orchestra through the same period.
Greenwich Village Orchestra Performs Eastern Romance Featuring Violinist Ming-Feng Hsin In Glazunov's Violin Concerto
by A.A. Cristi - Jan 22, 2019
The Greenwich Village Orchestra (GVO) continues its 2018-2019 season with Eastern Romance, led by Music Director Barbara Yahr, on Sunday, February 24, 2019 at 3:00pm at All Saints Church. The program features longtime Metropolitan Opera Orchestra violinist Ming-Feng Hsin leading the GVO in Dvo k's moving Romance and as soloist in Glazunov's elegant Violin Concerto. The concert concludes with Rachmaninoff's rhapsodic Third Symphony.
Cleveland Orchestra Youth Orchestra's 2018-19 Season At Severance Hall Announced
by Stephi Wild - Aug 28, 2018
The Cleveland Orchestra Youth Orchestra (COYO) and its Music Director Vinay Parameswaran today announced details of the 2018-19 season. The Youth Orchestra, under Mr. Parameswaran's direction, will perform a three-concert series at Severance Hall on November 16, 2018; March 3, 2019 (with the Cleveland Orchestra Youth Chorus); and May 10, 2019. Subscription packages are on sale now, with individual tickets available starting on September 4, 2018.