Latest News on Victoria Ann Scovens:
Latest News on Victoria Ann Scovens
Stage Credits
Hamilton (And Peggy Company)
  [US Tour]
Third National Tour, 2019
Eliza Hamilton [Replacement]
Victoria Ann Scovens News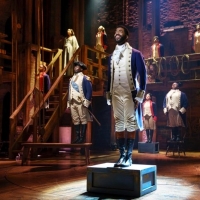 Review: HAMILTON Enthralls Edmonton
by Sarah Dussome - Jun 25, 2022
Lin-Manuel Miranda's acclaimed rap musical takes centre stage.
BWW Review: The HAMILTON Hype is Real
by Chris Arneson - Feb 25, 2022
I avoided Hamilton as long as I possibly could. I wouldn't even listen to the cast recording, wanting to have the freshest live experience I possibly could. Somehow I held on until around 2018, right before the show visited Denver for the first time.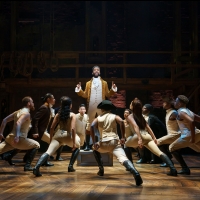 BWW Review: HAMILTON Returns to the Eccles Theater with Passion and Resilience
by Tyler Hinton - Dec 30, 2021
The national tour of the smash hit HAMILTON has triumphantly returned to the Eccles Theater and is safely performing with passion and resilience, creating a special, undeniable experience.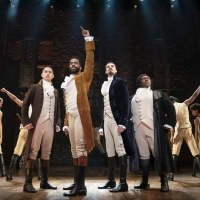 BWW Review: HAMILTON at Morrison Center
by Jessa moore - Dec 15, 2021
Starting December eighth Boise audiences have the opportunity to be 'in the room where it happens' and see the AndPeggy tour of Hamilton. With book, music and lyrics by Lin-Manuel Miranda, direction by Thomas Kail, choreography by Andy Blankenbuehler and musical supervision and orchestrations by Alex Lacamoire, HAMILTON is based on Ron Chernow's biography of Founding Father Alexander Hamilton. The show is, as Miranda himself put it, 'America then, as told by America now. From duels between founding fathers to his personal affairs, this national tour gave Idaho audiences a chance to see it all.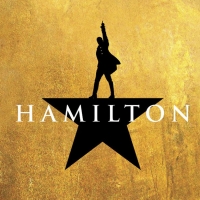 Review Roundup: HAMILTON's 'And Peggy' Tour; What Are the Critics Saying?
by Review Roundups - Dec 8, 2021
The 'And Peggy' touring company of Hamilton officially reopened in San Francisco on August 10.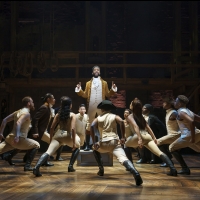 BWW Review: Mask UP! HAMILTON Lights Up the Stage as Live Theatre Returns to Broadway San Jose
by Linda Hodges - Oct 16, 2021
Lin-Manuel Miranda's HAMILTON triumphantly took the stage at Broadway San Jose, returning to a changed world - as the masked patrons showing proof of vaccination at the door attested to. But more than that, in the intervening years since Miranda and his intrepid band of brothers (Alex Lacamoire, Andy Blankenbuehler and Thomas Kail) created the sound, look and feel of the nation's origin story, the country today has undergone seismic shifts of great magnitudes.