Latest News on Suzanne Chesney
Stage Credits
Productions
[Off-Broadway, 2012]
Costume Designer
[Off-Broadway, 2010]
Assistant Costume Designer
[Broadway, 2008]
Assistant Costume Designer
[Broadway, 2006]
Assistant Costume Designer
Suzanne Chesney News
TheatreWorks Silicon Valley to Present West Coast Premiere of IN EVERY GENERATION
by Chloe Rabinowitz - Dec 6, 2022
TheatreWorks Silicon Valley will ring in 2023 with the West Coast Premiere of Ali Viterbi's In Every Generation. This celebration of Jewish tradition, following one family through four millennia of Passover dinners, past, present, and future, was the winner of the National Jewish Playwriting Contest.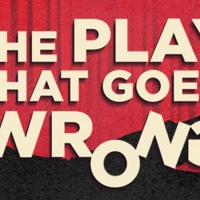 Kate Hamill, Jason O'Connell And More Star In THE PLAY THAT GOES WRONG At Syracuse Stage
by A.A. Cristi - Apr 8, 2022
A talented cast including Kate Hamill and Jason O'Connell touches off cascades of comedy as Syracuse Stage presents "The Play That Goes Wrong" April 13 – May 1.
Syracuse Stage Presents TALLEY'S FOLLEY Streaming On Demand
by A.A. Cristi - Nov 5, 2020
Love can overcome our differences and the future is brighter than the present. In such a spirit, Syracuse Stage begins the 2020/2021 mainstage season of six fully staged and filmed productions that will be available to patrons online in video on demand format.
BWW Review: Syracuse Stage Presents THE WOLVES at the Storch Theater
by Natasha Ashley - Jan 27, 2020
Syracuse Stage along with the Syracuse Department of Drama brings a captivating and raw production of Sarah DeLappe's The Wolves under the impressive direction of Melissa Rain Anderson. The production features numerous Syracuse University student actors along with members of the Actors' Equity Association as they bring the Pulitzer Prize nominated drama about nine young women soccer players to life with such immense intensity and talent. The production is intense, chilling, and brilliant.
Syracuse Stage Presents THE WOLVES
by Chloe Rabinowitz - Jan 16, 2020
The Syracuse Stage season continues with the critically acclaimed 'The Wolves,' Sarah DeLappe's Pulitzer Prize nominated drama about nine young women soccer players. Co-produced with the Syracuse University Department of Drama and directed by Melissa Rain Anderson, 'The Wolves' runs Jan. 22 - Feb. 16 in the Storch Theatre at the Syracuse Stage/SU Drama Complex, 820 E. Genesee St., Syracuse.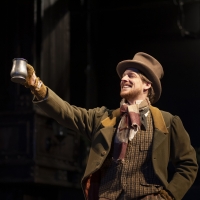 The Hangar Theatre Company Presents CHARLES DICKENS' A CHRISTMAS CAROL
by Chloe Rabinowitz - Nov 25, 2019
Return to 19th-century London this December with the Hangar Theatre's celebrated production of Charles Dickens' A Christmas Carol, running December 8-22, 2019.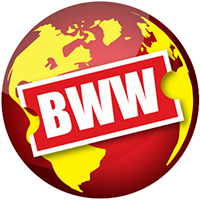 The Hangar Theatre Company Presents OR, WHAT SHE WILL
by A.A. Cristi - Jun 4, 2019
The Hangar Theatre Company opens its 45th Mainstage summer season with the farce, Or, What She Will, a fast and witty play directed by Morgan Gould. This play by Liz Duffy Adams imagines Aphra Behn, the first recognized female playwright, during one raucous, racy night in the 1600s. Performances will run from June 13-22 with matinee and evening shows.
Photo Flash: First Look at Ensemble Studio Theatre's TRAVISVILLE; Opens Tonight!
by Nicole Rosky - Oct 12, 2018
ENSEMBLE STUDIO THEATRE (EST) (William Carden, Artistic Director, Sarah McLellan, Executive Director) is proud to present the world premiere of Travisville, a new play by William Jackson Harper ("The Good Place") and directed by Steve H. Broadnax III (The Hip-Hop Project). This marks the playwriting debut of Harper, who has been developing the piece with EST over the past 8 years. Travisville will begin previews at EST's Curt Dempster Theatre (549 W. 52nd Street, New York, NY 10019) on October 3, 2018, with opening night set for October 12, for a limited engagement through October 28, 2018.
BWW Interview: Lucy DeVito Is Expecting an Old-Fashioned Delivery in BUMP
by Naomi Serviss - May 23, 2018
A comedy illustrates the rocky path to motherhood from the colonial days of suffering in solitude to the modern age of message board kvetching.
Photo Flash: BUMP Opens Tonight at Ensemble Studio Theatre
by Julie Musbach - May 17, 2018
ENSEMBLE STUDIO THEATRE (EST) presents the World Premiere of BUMP, written by Chiara Atik and directed by Claudia Weill. Part of the EST/Sloan Science & Technology Project, BUMP opens May 17, for a limited run through June 3, 2018.