Latest News on Seamus Heaney
Seamus Heaney News
Celebrarán 70 Aniversario De Pura López Colomé Con Un Homenaje En La Sala Manuel M. Ponce
by A.A. Cristi - Nov 7, 2022
La Secretaría de Cultura del Gobierno de México y el Instituto Nacional de Bellas Artes y Literatura (Inbal), a través de la Coordinación Nacional de Literatura (CNL), celebrarán en la Sala Manuel M. Ponce del Palacio de Bellas Artes, la vida y obra de la escritora mexicana Pura López Colomé, en el marco del 70 aniversario de su natalicio. 
La MaMa Announces 61st Season Featuring 40 Productions From 8 Nations
by Chloe Rabinowitz - Aug 24, 2022
La MaMa ETC's 61st season will feature world-premieres by John Kelly, Erik Ehn, Elizabeth Swados, Witness Relocation/Dan Safer, Bobbie Jene Smith and Ping Chong, along with the live, in-person stage debut of Split Britches's 2021 digital production LAST GASP and the first-ever revival of Maria Irene Fornes' EVELYN BROWN.
Gloucester Stage Company To Present GRAND HORIZONS, Opening This Month
by Chloe Rabinowitz - Jul 13, 2022
The GLOUCESTER STAGE COMPANY will present the Tony Award-nominated GRAND HORIZONS next in the lineup of its 2022 season. Robert Walsh returns to Gloucester Stage to direct this thought-provoking comedy of marital malaise by award-winning playwright Bess Wohl, running from July 29 to August 21.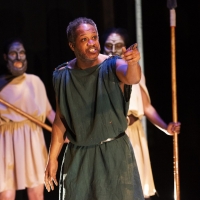 Review: The Cure at Troy at Quintessence Theater
by G K Schatzman - Feb 6, 2022
A modest audience was drawn into the reeks and roars of a rare production of Seamus Heaney's The Cure at Troy on Saturday night around the intimate, runway-style stage at Quintessence Theater in Philadelphia, directed by Alexaner Burns. Actor Steven Anthony Wright leaving a definitive stamp on a challenging role as the savaged Philoctetes.
Quintessence Theatre Presents Seamus Heaney's THE CURE AT TROY This Month
by Stephi Wild - Jan 13, 2022
Quintessence Theatre Group, Philadelphia's professional classic repertory theatre, continues Season XII: Breaking the Cycle with Seamus Heaney's poetic rendition of the final episode of the Trojan War: The Cure at Troy starts previews January 26, with an Opening Night on Saturday, January 29.
Virtual Theatre Today: Monday, March 22- with Marisha Wallace, Jenna Russell, and More!
by Nicole Rosky - Mar 22, 2021
Today (March 22) in live streaming: CFT is Celebrating Sondheim, BKLYN is back, Marvin Hamlisch International Music Awards, and more!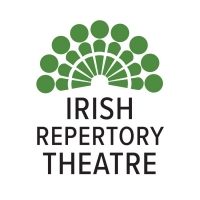 Irish Rep Announces Window Film Installation POETIC REFLECTIONS From the Adrian Brinkerhoff Poetry Foundation
by Chloe Rabinowitz - Mar 12, 2021
Irish Repertory Theatre will present Poetic Reflections: Words Upon the Window Pane, a series of films from the Adrian Brinkerhoff Poetry Foundation (Amy Holmes, Executive Director), featuring poets and actors reading poems from Ireland, the United States and England.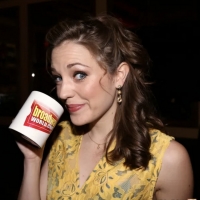 Wake Up With BWW 1/21: Inauguration Festivities Featured Lin-Manuel Miranda, Betty Buckley, Laura Benanti, and Many More!
by Stephi Wild - Jan 21, 2021
Today's top stories: videos from last night's inauguration festivities, which included Lin-Manuel Miranda, Lady Gaga, Laura Benanti, Keala Settle, Betty Buckley, Ruthie Ann Miles, Jessie Mueller, Ali Stroker, James Monroe Iglehart, and many more!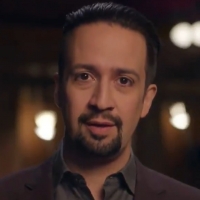 VIDEO: Lin-Manuel Miranda Recites An Irish Poem for Joe Biden's Inauguration
by A.A. Cristi - Jan 20, 2021
The poem titled, 'The Cure of Troy,' is a particular favorite of the newly sworn in President Biden, who often quotes its verses. 
The Abbey Theatre in Partnership With Aware Presents ABBEY CALLING
by Chloe Rabinowitz - Dec 9, 2020
This December, the Abbey Theatre will present Abbey Calling - a new initiative, bringing brilliant pieces of literature directly into the homes of those feeling isolated. A partnership with mental health charity, Aware, Abbey Calling sees 50 of Ireland's leading actors make up to 2,000 phone calls.
Seamus Heaney Frequently Asked Questions
How many shows has Seamus Heaney written?
Seamus Heaney has written 2 shows including Riverdance (Source Material), Sophocles' Antigone: The Burial at Thebes (Translator).