Latest News on Sam Leve
Stage Credits
Productions
[Broadway, 1964]
Settings/Lighting
Lighting Designer
Scenic Designer
[Broadway, 1963]
Lighting Designer
Scenic Designer
[Broadway, 1963]
Lighting Designer
Scenic Designer
[Broadway, 1956]
Scenic Designer
[Broadway, 1955]
Scenic Designer
[Broadway, 1953]
Scenic Designer
[Broadway, 1946]
Scenic Designer
Stage
Productions
[Broadway, 1964]
Settings/Lighting
Lighting Designer
Scenic Designer
[Broadway, 1963]
Lighting Designer
Scenic Designer
[Broadway, 1963]
Lighting Designer
Scenic Designer
[Broadway, 1956]
Scenic Designer
[Broadway, 1955]
Scenic Designer
[Broadway, 1953]
Scenic Designer
[Broadway, 1946]
Scenic Designer
Sam Leve News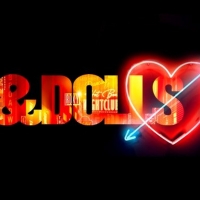 Nicholas Hytner to Direct Immersive GUYS AND DOLLS In London
by A.A. Cristi - Jun 9, 2022
The classic Broadway musical Guys & Dolls is set to be revived in London next year in an immersive production from Tony and Olivier Award-winning director, Nicholas Hytner.
BWW Interview: Finding Authenticity in Runyonland
by Carla Maria Verdino-Süllwold - Jul 6, 2017
'It's a warhorse and has been a guaranteed sellout since 1950, but that doesn't mean a production doesn't need a little spark. DJ [Salisbury] did exactly what I asked him to do,' says Maine State Music Theatre's Artistic Director Curt Dale Clark. 'I asked him not to reinvent the wheel, but to tweak the show with some new nuances.' Clark is talking about MSMT's new production of Guys and Dolls which opened last week to glowing reviews. Clark was part of the popular MSMT community series, PEEK BEHIND THE CURTAIN panel that also featured Guys and Dolls stars, James Beaman (Nathan Detroit), Kristen Hahn (Sarah Brown), and Stephen Mark Lukas (Sky Masterson), as well as Props Master Elizabeth Frino. Moderated by Broadway World's Maine editor Carla Maria Verdino-Sullwold, the participants at the capacity-crowd event discussed the making of this exciting new production in Midcoast Maine.
Goodspeed Musicals' 45-Year Executive Director Michael Price to Retire in 2014
by Nicole Rosky - Jan 10, 2014
Goodspeed Musicals' Board of Trustees announced today that a change in leadership will occur at the theatre after the 2014 season. Michael Price, who has led the organization for 45 years, has decided to retire from the position of Executive Director at the end of 2014 but will remain active with Goodspeed in advisory and fundraising roles through 2016.
FLASH FRIDAY: GUYS & DOLLS Gets Dolled Up For Carnegie Hall With A High Stakes Cast
by Pat Cerasaro - Nov 8, 2013
Featuring a classic score overflowing with standards and a certain rat-a-tat syncopation and sassy style all its own, Frank Loesser's indelible musical comedy GUYS & DOLLS is one of the greatest musicals of all time and the incredibly exciting cast just announced for the upcoming Carnegie Hall concert is icing on the cake insofar as an ideal presentation of it - Nathan Lane as Nathan Detroit, Megan Mullally as Adelaide, Patrick Wilson as Sky Masterson and Sierra Boggess as Sarah Brown.
Photo Flash: First Look at David Beach and More in Westport Country Playhouse's ROOM SERVICE
by BWW News Desk - Oct 9, 2013
Westport Country Playhouse stages the madcap American comedy, 'Room Service,' about a producer and his ragtag bunch of cohorts who try to raise money for a Broadway show as they scramble to evade their hotel bill, written by John Murray and Allen Boretz, directed by Mark Lamos, now through October 27. BroadwayWorld has a first look at the cast in action below!
Sam Leve Videos
STAGE TUBE: Meet the Company Inside the Rehearsal Room of THREE MEN ON A HORSE
by BroadwayWorld TV - Mar 17, 2011
TACT/The Actors Company Theatre, the critically-acclaimed company 'dedicated to presenting neglected or rarely produced plays of literary merit,' presents Three Men on a Horse, by John Cecil Holm & George Abbott as the final production of the company's 2010/11 season. Directed by TACT Co-Artistic Director Scott Alan Evans, performances began at Theatre Row's Beckett Theatre March 14th, 2011. The show will open on March 24th. Click below to meet the company and go inside the rehearsal room...and stay tuned for more!