The Jack Benny Show - 1963 - Broadway
(New York, NY)
6th Avenue at W. 54th St., Roof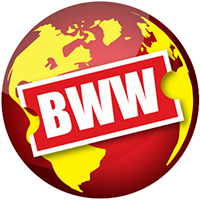 by Alexa Criscitiello - May 7, 2020
The Wilder Family and HarperCollins Publishers are pleased to announce the digital audio release of Thornton Wilder's The Bridge of San Luis Rey, The Cabala, Heaven's My Destination, The Ides of March, and The Woman of Andros by legendary audio imprint Caedmon.  The latter four titles are available on audiobook for the first time in history.  Caedmon will publish Thornton Wilder's The Eighth Day and Theophilus North in digital audiobooks later this year.
by Peggy Sue Dunigan - Jun 20, 2016
Arthur Miller's 1949 Pulitzer Prize winning play Death of a Salesman might be considered by critics the most influential play of the 20th century. American Players Theatre presents a visceral, gut-wrenching production at the Up the Hill Theatre, the scenery drenched in depression glass colored green.: A green bedspread on a tarnished brass bed, a green ice box stands behind a humble green table and four chairs. Envisioned by Scenic Designer Michael Ganio, did he and veteran Director Kenneth Albers infer Willy Loman suffer from depression, was green with envy for his his brother Ben and friend Charley? Or did this particular hue represent the institutional green characterizing hospitals and mental asylums in the '40's and '50's symbolizing the breakdown between a person's memory and reality that Willy and his family struggle with?

by Caryn Robbins - Dec 15, 2017
Demented Punk today unveiled the late Adam West's cover of 'The Thing,' originally performed by Phil Harris of the Jack Benny Show.