Date of Death: September 10, 2002
Birth Place: Brooklyn, NY, USA
Latest News on Rolf Fjelde
Rolf Fjelde News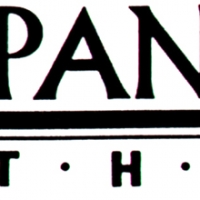 Virtual Lab Reading of JOHN GABRIEL BORKMAN to be Presented by Pan Asian Repertory Theatre
by Chloe Rabinowitz - May 6, 2021
Pan Asian Repertory Theatre will present the training LAB reading of the classic play, John Gabriel Borkman by Henrik Ibsen, adapted by John R. Briggs, with translation by Rolf Fjelde. LAB training co-instructors are Ernest Abuba and John R. Briggs.
Court Theatre Announces 2019-2020 Season Lineup; THE MOUSTRAP, THE GOSPEL AT COLONUS and More
by Julie Musbach - Feb 20, 2019
Court Theatre, under the continuing leadership of Marilyn F. Vitale Artistic Director Charles Newell and Executive Director Angel Ysaguirre, announces its 65th season. The company's 2019/20 season will feature the ninth play in August Wilson's American Century Cycle, King Hedley II, directed by Resident Artist Ron OJ Parson; the launch of Court's Oedipus Trilogy with the Sophocles classic Oedipus Rex, directed by Charles Newell; Agatha Christie's The Mousetrap, directed by Sean Graney; Henrik Ibsen's The Lady from the Sea, directed by Shana Cooper; and The Gospel at Colonus, a reimagining of the story of Oedipus, conceived by Lee Breuer with music by Bob Telson, directed by Charles Newell.

PEER GYNT Opens This Week At Black Box PAC
by Stephi Wild - Jan 12, 2018
PEER GYNT by Henrik Ibsen, translated by Rolf Fjelde, opens this week at BlackBox PAC. The show runs for 16 Performances from January 11, 2018-February 14, 2018.
Treasure House Theater to Present HEDDA GABLER, Begin. 6/5
by Tyler Peterson - May 12, 2014
The Treasure House Theater follows up its acclaimed production of The Cherry Orchard last summer with a fresh take on Henrik Ibsen's classic drama HEDDA GABLER translated by Rolf Fjelde. Directed by Daniel Paul, performances begin previews June 5 at ArcLight Theatre with opening set for June 12.
Ibsen Illuminated in MCCC Student Production of 'Rosmersholm' with Narration by Professor Emeritus Mel Leipzig Oct. 24
by Robert Diamond - Oct 10, 2013
Mercer County Community College's Theatre students are teaming up with MCCC Professor Emeritus and renowned painter Mel Leipzig for a staged reading of "Rosmersholm," by Norwegian playwright Henrik Ibsen, on Thursday, Oct. 24 at 7 p.m. As eight students bring the drama to life in a staged reading, Professor Leipzig will serve as an on-stage narrator to lead the audience through the complexities of the plot and shed light on the historical events at the time the play was written. "Rosmersholm" will be performed at MCCC's Kelsey Theatre, located on the college's West Windsor Campus, 1200 Old Trenton Road.
Sarah Drew, Calista Flockhart, et al. Set for L.A. Theatre Works' 'The Play's The Thing' Series
by BWW News Desk - Sep 21, 2011
Sarah Drew, Calista Flockhart, Stacy Keach, Amy Madigan, Jean Smart, Matthew Rhys, Joanne Whalley and JoBeth Williams are among the stars set to record 10 plays as part of L.A. Theatre Works' 2011-12 season. Beginning this September, L.A. Theatre Works' acclaimed 'The Play's The Thing' radio theater series moves to the James Bridges Theater on the campus of the UCLA School of Theater, Film and Television. There, each performance will be recorded in front of a live audience for future radio broadcast.