Latest News on Rod Brogan
Stage Credits
  [Off-Broadway]
Mint Theater Production, 2012
Performer
  [Broadway]
Manhattan Theatre Club Production, 2007
Dennis (Understudy)
Stage
Performances
  [Off-Broadway]
Mint Theater Production, 2012
Performer
  [Broadway]
Manhattan Theatre Club Production, 2007
Dennis (Understudy)
Rod Brogan News
MY LORD, WHAT A NIGHT Will Be Performed by Florida Studio Theatre This Month
by Stephi Wild - Jun 10, 2021
This stirring play gives a rare glimpse into the real-life struggles faced by two important figures from the early-20th century: Marian Anderson and Albert Einstein. My Lord, What A Night will run in FST's Keating Theatre starting Wednesday, June 30.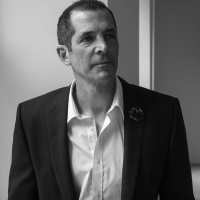 Florida Studio Theatre Will Present AMERICAN SON by Christopher Demos-Brown
by Chloe Rabinowitz - Jan 6, 2020
Florida Studio Theatre (FST) presents the critically-acclaimed Broadway hit, American Son by Christopher Demos-Brown. Called 'Provocative' by The New York Times and 'Compelling' by the Hollywood Reporter, American Son is a powerful drama that tackles themes of family relationships, love, loss, and identity. A New York Times Critics Pick, American Son will run in FST's Gompertz Theatre starting January 22. Tickets range from $29-39 and can be purchased at (941) 366-9000 or floridastudiotheatre.org.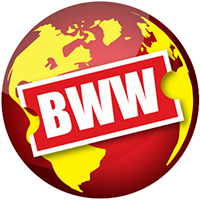 Baltimore Center Stage Announces Cast and Creative for CAT ON A HOT TIN ROOF
by Julie Musbach - Aug 15, 2018
Baltimore Center Stage is pleased to announce the cast and artistic team for Cat on a Hot Tin Roof directed by Judith Ivey. The sultry American classic opens Baltimore Center Stage's 56th season.
Photo Flash: City Theatre Ends 2016-17 Season with IRONBOUND
by BWW News Desk - May 28, 2017
Ironbound, a contemporary drama by Polish-American playwright Martyna Majok, is the final play of the current City Theatre season, before the South Side company takes a summer hiatus. Directed by City Theatre Artistic Director Tracy Brigden, the play runs May 13 - June 4, 2017 in the Main Stage Theatre; tickets are on sale now.
City Theatre Ends 2016-17 Season with IRONBOUND by Martyna Majok
by BWW News Desk - May 4, 2017
City Theatre is wrapping up the 2016-17 season that began with the box-office smash-hit Hand to God by Robert Askins, followed by the world premiere of Sharon Washington's Feeding the Dragon, and included critically acclaimed plays by Marco Ramirez, Jessica Dickey, and Colman Domingo.
Irish Rep to Stage Seamus Heaney's THE BURIAL AT THEBES
by Tyler Peterson - Dec 15, 2015
The Irish Repertory Theatre (Charlotte Moore, Artistic Director and Ciaran O'Reilly, Producing Director) presents its first production of 2016, THE BURIAL AT THEBES written by Irish Nobel Laureate Seamus Heaney, based on Sophocles' Antigone.  Directed by Charlotte Moore, THE BURIAL AT THEBES will now star two-time Emmy Award-winner and Tony nominee Larry Bryggman (Proof, Picnic, "As the World Turns") as Creon, The King of Thebes (who replaces the previously announced John Cullum), and Rebekah Brockman (seen as Nettie on the acclaimed Cinemax series "The Knick") as Antigone.  THE BURIAL AT THEBES will be performed Thursday, January 14 - Sunday, March 6, 2016. Opening Night is scheduled for Sunday, January 24, 2016.  Tickets are on sale now through the Irish Rep box office at 212-727-2737 or online at www.irishrep.org.
Rod Brogan Videos
Rod Brogan Frequently Asked Questions
How many Broadway shows has Rod Brogan been in?
Rod Brogan has appeared on Broadway in 1 shows.
How many West End shows has Rod Brogan been in?
Rod Brogan has not appeared in the West End