Latest News on Reggie Wilson
Reggie Wilson News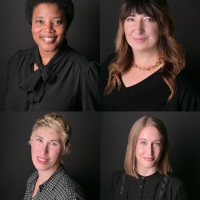 National Center For Choreography - Akron Team Triples In Size
by Chloe Rabinowitz - Nov 30, 2022
After a nationwide search including 85 applicants, the National Center for Choreography - Akron (NCCAkron) announced four new hires: three Program Managers Erin Donohue (Phoenix, AZ), Michelle Sipes (Nashville, TN), and Michelle Yard (Brooklyn, NY); and Marketing & Communications Manager Christi Welter (Pittsburgh, PA).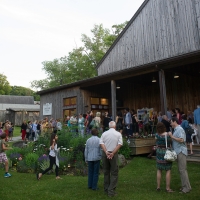 Jacob's Pillow to Rebuild Theatre Destroyed in Fire
by Chloe Rabinowitz - Nov 17, 2022
After the tragic loss of the Doris Duke Theatre to a fire in November 2020, Jacob's Pillow has announced that the Doris Duke Charitable Foundation has awarded a $10 million grant —the largest received in Jacob's Pillow's 90-year history—toward the building of a new, reimagined Doris Duke Theatre, slated to open in 2025.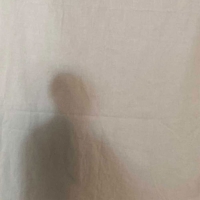 David Thomson Comes to The Chocolate Factory Theater
by Stephi Wild - Sep 30, 2022
The Chocolate Factory Theater presents the world premiere of VESSEL, a new durational performance installation by David Thomson.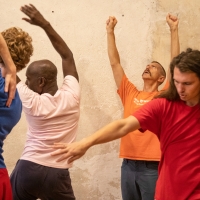 La MaMa to Present World Premiere of Neil Greenberg's BETSY in November
by Chloe Rabinowitz - Sep 22, 2022
La MaMa will present the world premiere of Betsy by award-winning choreographer Neil Greenberg. A proper noun, a subject that does and performs, Betsy is a new dance exploring the phenomenon of performance itself. Performances will take place November 12–14.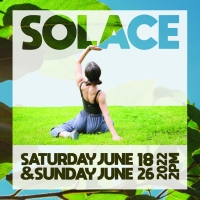 Garnet Henderson's SOLACE Will Have World Premiere at Inwood Hill Park
by Nicole Rosky - Jun 5, 2022
Garnet Henderson, NYC-based choreographer, performer, and journalist, is producing and performing in an unconventional, immersive dance experience utilizing Inwood Hill Park as the performance space. The new work, SOLACE, celebrates the beauty and relief found in our city's green spaces, particularly in upper Manhattan. Henderson will be joined by four other professional dancers for performances at 2:00 P.M. on Saturday, June 18, and Sunday, June 26.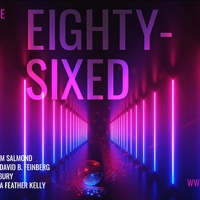 Diversionary Announces The Cast and Creative Team of the World Premiere Musical EIGHTY-SIXED
by Stephi Wild - Apr 19, 2022
Diversionary announces the cast and creative team of the World Premiere Musical of EIGHTY-SIXED. Kevin Newbury will direct the World Premiere production of EIGHTY-SIXED by Jeremy J. King and Sam Salmond and choreographed by Raja Feather Kelly.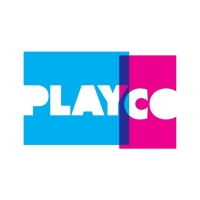 Cast and Creative Team Announced for US Premiere of WILL YOU COME WITH ME?
by Chloe Rabinowitz - Mar 15, 2022
PlayCo today announced the cast and creative team for its first in-person production since the fall before the pandemic: the U.S. premiere of Ebru Nihan Celkan's Will You Come With Me?, directed by Keenan Tyler Oliphant, May 4-June 5 at MITU580.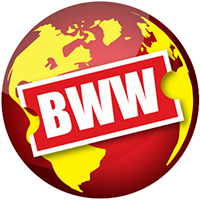 651 Announces Additional Details For Its 2022 FOREWORD, FORWARD: A Bridge Season
by A.A. Cristi - Mar 4, 2022
651 ARTS, Brooklyn's premier institution for the African Diasporic performing arts, today unveiled additional details for its 2022 season - FOREWORD, FORWARD: A Bridge Season.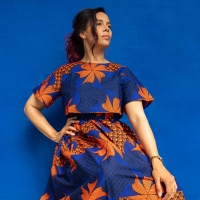 Spoleto Announces 2022 Season Lineup
by Stephi Wild - Feb 11, 2022
Spoleto Festival USA General Director Mena Mark Hanna announced today the programming for a robust 46th season of America's premier performing arts festival, May 27 to June 12, 2022, in Charleston, South Carolina.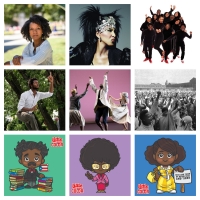 BAM Announces 2022 MLK Celebration In-Person and Virtual Offerings
by Chloe Rabinowitz - Jan 10, 2022
BAM will host a series of events on Monday, January 17, 2022, in celebration of the life and legacy of Dr. Martin Luther King, Jr. Anchoring the celebration is the 36th annual Brooklyn Tribute to Dr. Martin Luther King, Jr., which will take place in the Howard Gilman Opera House and also be available via livestream at 10:30am.
Reggie Wilson Videos