Latest News on Paul Klein
Paul Klein News
Kelsea Ballerini Returns With New Single 'Heartfirst'
by Michael Major - Apr 8, 2022
Two-time GRAMMY® Award nominated and multiple ACM and CMA Award winning multiplatinum songwriter, producer and author Kelsea Ballerini shares a new single entitled "HEARTFIRST.' Kelsea Ballerini will notably deliver the debut television performance of "HEARTFIRST" during The 2022 CMT Music Awards on CBS on Monday.
Broadway's SEXTET Writer Lee Goldsmith Has Passed Away at Age 98.
by Gigi Gervais - Nov 7, 2021
Lee Goldsmith, lyricist and book writer for what is thought to be the first musical on Broadway to feature lead characters who were gay ("Sextet," which played the Bijou Theatre in 1974), died Oct. 5 in Cutler Bay, FL, at the age of 98.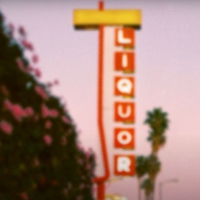 Kelsea Ballerini & Lany Unveil New Track 'I Quit Drinking'
by Sarah Jae Leiber - Jun 10, 2021
'I've been a fan of LANY for a long time!' said Ballerini. 'So, it was really amazing to work together on 'I Quit Drinking.' We've all got Tennessee in common, and we found this sweet spot between rock, pop, and country for the song. It's a little different for the both of us, and I can't wait to play it live again!"
Northern Kentucky University's School of the Arts Announces Updated 2021-22 Season
by Stephi Wild - May 21, 2021
The previously announced production lineup has been adjusted. The rights for Mamma Mia are recalled due to a planned national tour in 2022 and is no longer part of the schedule. Floyd Collins has also been canceled.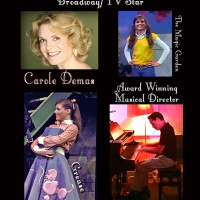 BWW Interview: Carole Demas of SONGS FROM THE HEART by Live From Skylight Run
by Stephen Mosher - Feb 3, 2021
Carole Demas has had a varied career with a plethora of parts... but one role is still special to her, and she will be remembering that role when her new show debuts on February 5th.
LANY Debuts 'if this is the last time' Video
by Kaitlin Milligan - Jul 8, 2020
LANY unveils the music video for their latest single "if this is the last time" today—watch below!
LANY Debuts 'if this is the last time'
by Kaitlin Milligan - Jul 1, 2020
LANY unveils a new single today, "if this is the last time.'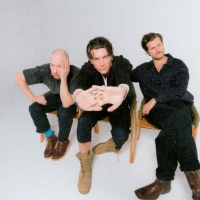 LANY Returns with New Song and Video 'Good Guys'
by Kaitlin Milligan - May 13, 2020
LANY returns today with 'good guys' and its accompanying video, the first single to be released from the trio's forthcoming third album Mama's Boy-due out on Interscope Records later this year-and their first new music since 2018's Malibu Nights.
Bronx Walk of Fame Inducts Ballet Hispanico's Eduardo Vilaro
by Matt Smith - Jun 3, 2016
New York, NY – May 22, 2016 – This past weekend, Bronx Borough President Ruben Diaz Jr. in collaboration with The Bronx Overall Economic Development Corporation and The Bronx Tourism Council, inducted Eduardo Vilaro, Artistic Director and Chief Executive Officer of Ballet Hispanico, into the Bronx Walk of Fame, along with Vincent Pastore, Peter Sohn, and Arlene Alda, and celebrated their accomplishments with over 500 who attended the highly-anticipated annual Bronx Ball.