Latest News on Patricia Hurley
Patricia Hurley News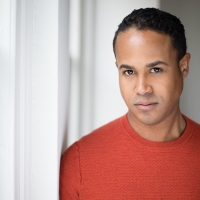 Ensemble Announced For Olney's THE MOST WONDERFUL TIME OF THE YEAR
by Stephi Wild - Nov 28, 2022
Olney Theatre Center has announced the quartet of actors performing in The Most Wonderful Time of the Year, a special 90-minute variety show created and directed by Kevin McAllister just for Olney Theatre Center that runs December 16 - December 31, 2022 in its 1938 Original Theatre.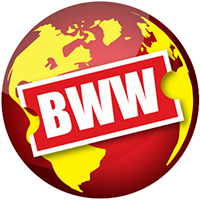 Concert Versions Of PIPPIN and BRIGADOON Celebrate Two Classic Musicals At Olney Theatre Center
by Stephi Wild - Mar 21, 2022
Olney Theatre Center announced the full ensemble for its two-weekend concert presentations of Pippin (April 1-3) and Brigadoon (April 8-10).
BWW Review: ALFRED HITCHCOCK'S THE 39 STEPS Brings Top-notch Style and Design to DC
by James McQuillen - Feb 14, 2020
The production's strong design and sense of style provide for a terrific, if slightly uneven, evening.
BWW Review: THE LION, THE WITCH, AND THE WARDROBE at Imagination Stage
by Rachael Goldberg - Nov 27, 2019
Imagination Stage has revived their Helen Hayes Award-winning 2012 production of 'The Lion, The Witch, and the Wardrobe' for the 2019 holiday season. With stunning sets and engaging musical elements, it's not hard to see why this production is a local favorite. The show takes a well-known tale and retells with the fun creativity of a children's production, but with the sensibilities that play to adults' nostalgia.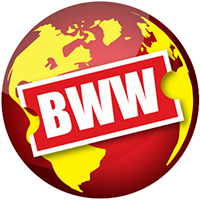 CABARET Extended Through October 13 At Olney Theatre Center
by A.A. Cristi - Sep 24, 2019
Due to high demand, Olney Theatre Center is thrilled to announce that their production of Cabaret has been extended through October 13.
BWW Review: SOUVENIR at Rep Stage in Columbia - You'll Laugh Till It Hurts!
by Charles Shubow - Sep 12, 2019
It was exactly ten years ago I first saw Stephen Temperley's SOUVENIR at Baltimore Center Stage which starred Tony Award winner, Judy Kaye. I could not imagine seeing a better version of it ever. But, I was wrong. The Rep Stage version is just plain spectacular and the two actors who perform here, Grace Bauer and Alan Naylor are just plain marvelous.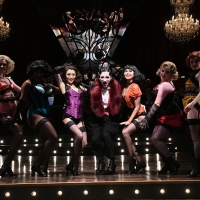 BWW Review: CABARET at Olney Theatre Center Is Extraordinary and Has just extended to October 13, 2019.
by Charles Shubow - Sep 7, 2019
Alan Paul directs and demonstrates the power of live theater.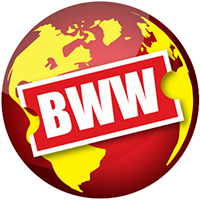 A COMEDY OF TENORS Comes to Olney Theatre Center
by Stephi Wild - Mar 6, 2019
Olney Theatre Center continues its record-breaking 81st season with Ken Ludwig's A Comedy of Tenors on the Mainstage, running April 10 to May 12, 2019. Jason King Jones, Olney Theatre's Senior Associate Artistic Director and Artistic Director of National Players helms the production. Jones most recently directed Annie. Press is invited to attend the performance on Saturday, April 13 at 8:00 pm.

SOUTH PACIFIC at Olney Theatre Center - It was an Enchanting Afternoon
by Charles Shubow - Oct 1, 2018
Rodgers and Hammerstein's classic musical if given a memorable presentation.

BWW Review: ANNIE at Olney Theatre Center - A Treat for Young Theatergoers
by Charles Shubow - Nov 21, 2017
The famous comic strip 'Little Orphan Annie' comes to life at Olney Theatre Center.