Latest News on Pat Harrington
Stage Credits
  [US Tour]
National Tour, 1951
Performer
  [Broadway]
Original Broadway Production, 1950
Congressman Wilkins
  [Broadway]
Original Broadway Production, 1940
Skat Briggs
Pat Harrington News
A CLEAN BRUSH Has World Premiere at Theatre 40 Next Month
by Stephi Wild - Aug 15, 2022
Norm Foster has been called 'the Neil Simon of Canada.' The remarkably prolific author of 54 plays (with more on the way) is Canada's most popular and successful playwright. He's Theatre 40's favorite playwright, too. His new play will be the sixth that we've produced. The king of Canadian comedy is letting us produce the World Premiere engagement of A Clean Brush.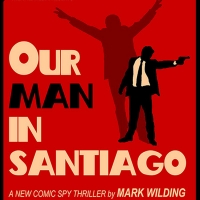 Anonymous 'Angel' Saves Theatre West Home, Comedy Spy Thriller OUR MAN IN SANTIAGO premieres Sept. 24
by A.A. Cristi - Aug 17, 2021
Theatre West's Studio City-adjacent home on Cahuenga Blvd. West, the oldest continuous operating stage space in Los Angeles, has been saved by an anonymous "angel." A longtime Theatre West patron has purchased the building, occupied by the company since 1967 but up for sale since May, and extended Theatre West's lease for a minimum of five years.
BWW Interview: Anita Gillette & Penny Fuller of SIN TWISTERS at 54 Below Talk About Their Long Careers and Their Amazing Friendship
by Ricky Pope - Aug 11, 2021
Although Anita Gillette & Penny Fuller have been in show business for a very long time, their close friendship is not even a decade old yet. Fans frequently mistake them for each other. This is the premise of their show SIN TWISTERS which will open at 54 Below Monday, August 16. The title, of course, is a Spoonerism.  Fuller and Gillette explain that, and the mystery of their mistaken identities in the show. They also sing lots of fantastic numbers from the many stages of their careers. I recently caught up with Anita and Penny on Zoom. It was a chatty, delightful afternoon. 
BWW Interview: At Home With Anita Gillette
by Stephen Mosher - May 18, 2020
This year's recipient for the MAC Award for Lifetime Achievement knows how to thrive, survive and stay alive in a business that can be unforgiving. Anita Gillette doesn't just take the prize, she takes the cake. Here, she talks with Stephen Mosher about her lifetime of achievements.
Theatre West Will Present the World Premiere of OUR MAN IN SANTIAGO
by Chloe Rabinowitz - Jan 29, 2020
Intrigue and laughter, bodies and mayhem. Theatre West presents the world premiere of a comic spy thriller inspired by the true story of a spectacularly botched U.S. attempt to overthrow Chile's democratically elected leader. Our Man in Santiago, written by two-time Emmy nominee and WGA award-winner Mark Wilding (Grey's Anatomy, Scandal, Good Girls, Charmed) and directed by Charlie Mount, opens at Theatre West on March 13, with performances continuing through April 5. Two low-priced previews take place March 11 and March 12.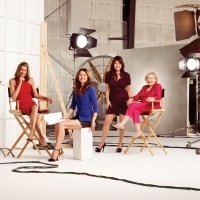 getTV Will Air HOT IN CLEVELAND Beginning This August
by Tori Hartshorn - Jul 22, 2019
Beginning August 5, getTV will begin airing episodes of the popular sitcom "Hot in Cleveland," starring Valerie Bertinelli ("One Day at a Time"), Jane Leeves ("Frasier"), Wendie Malick ("Just Shoot Me") and Betty White ("The Golden Girls"). The series, which ran on TVLand from 2010 to 2015, will air August 5 at 6PM ET.
RENOVATIONS FOR SIX Has U.S. Premiere At Theatre 40
by Stephi Wild - Jun 30, 2019
Renovations for Six has its U.S. Premiere at Theatre 40, in the Reuben Cordova Theatre, 241 S. Moreno Dr., Beverly Hills, CA 90212, July 18- August 18, 2019. Thurs.- Sat. at 8:00, Sun. at 2:00. The performance on Friday, July 19 will begin at 7 p.m.
WAITRESS Comes to Community Center Theater This Month
by A.A. Cristi - Dec 17, 2018
Joe's Pie Diner will open up with Richard Kline in the role of 'Joe' when the tour is in Spokane, WA just prior to its Sacramento engagement. Waitress is the hit Broadway musical from Grammy nominee Sara Bareilles inspired by Adrienne Shelly's 2007 motion picture. The Broadway On Tour presentation of Waitress runs at Sacramento Community Center Theater from Dec. 27, 2018 through Jan. 5, 2019.

Richard Kline Takes Over the Diner as Joe in WAITRESS on Tour
by Julie Musbach - Dec 11, 2018
Joe's Pie Diner will be Opening Up with Richard Kline in the role of 'Joe' on December 14th when the tour is in Spokane, WA at First Interstate Center for the Arts. Waitress is the hit Broadway musical from Grammy nominee Sara Bareilles inspired by Adrienne Shelly's 2007 motion picture.
MARTIANS: AN EVENING WITH RAY BRADBURY To Premiere At Whitefire
by BWW News Desk - Nov 10, 2018
Created and written by Charlie Mount and Jeff G. Rack. Directed by Jeff G. Rack. Based on the short stories The Strawberry Window, The Blue Bottle, The Messiah and Night Call, Collect by Ray Bradbury. Performed and adapted by permission of Don Congdon Associates, Inc. Presented by Arcane Theatreworks and Whitefire Theatre.
Pat Harrington Frequently Asked Questions
How many Broadway shows has Pat Harrington been in?
Pat Harrington has appeared on Broadway in 2 shows.
How many West End shows has Pat Harrington been in?
Pat Harrington has not appeared in the West End