Latest News on Our Studios
Stage Credits
Productions
[Off-Off-Broadway, 1987]
Producer
Our Studios News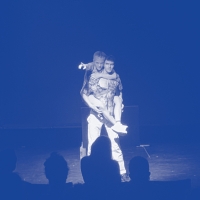 Blog: The Fantasy Factory
by Atlantic Theater Company - Jun 29, 2022
Writer and actor Kyle Dunn blogs about his experience at the Atlantic Acting School Summer Intensive in 2020. Atlantic's Summer Intensive invites actors to our studios in New York City for an immersive six weeks. Through scene study, script analysis, and rehearsal, students study Practical Aesthetics, Atlantic's signature acting technique, and take weekly guest classes from working industry professionals.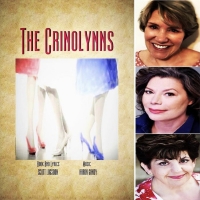 THE CRINOLYNNS, New Girl Group Musical, Gets Private Industry Reading
by Stephi Wild - Jun 14, 2022
Stage Right Greensburg and their GhostLight Initiative are presenting a private industry reading of the new musical, THE CRINOLYNNS on June 14th. The cast will feature Jeanne Kane as Ann, Eva Rainforth as Roz Lynn, and Toni Schlemmer as Maddie Lynn.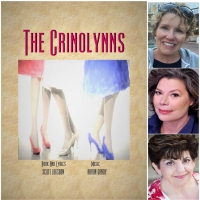 Private Industry Reading Of New Girl Group Musical THE CRINOLYNNS Set In Greensburg
by A.A. Cristi - May 25, 2022
Stage Right Greensburg and their GhostLight Initiative are presenting a private industry reading of the new musical, THE CRINOLYNNS on June 14th.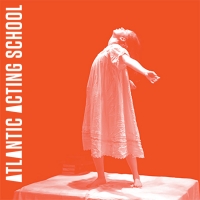 Atlantic Acting School Is Creating an Easier Path for Future Working Actors
by Carian Lynée Parker - May 17, 2022
Atlantic Acting School offers impeccable professional training and access to an amazing creative network. Atlantic is where professional habits are developed and where artistic relationships are born. The school motto is 'Atlantic Actors Work.' Every graduate leaves with an understanding of the business and a set of tools to successfully audition and network.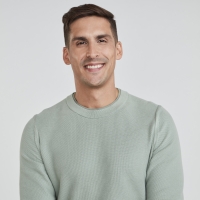 BWW Interview: Chatting with Peloton Instructor Cody Rigsby On Musical Theatre and Dance!
by Jared Fessler - Apr 28, 2022
Cody Rigsby is a former professional dancer, Cody brings energy, movement and authenticity to everything he does. Born in the West but raised in the South, Cody always dreamed of a life in the big city. Now that he proudly calls NYC home-and the best city in the world-he strives to be the best version of himself while inspiring Members to be the same. Cody reminds everyone in his class to push themselves, but have a good time doing it, because we all need to have a little more fun.
2022 Chester County Studio Tour Features 165 Artists in 66 Studios Throughout the Region
by Stephi Wild - Apr 26, 2022
The Chester County Studio Tour is pleased to announce their annual two-day event that showcases, highlights, and shares artists with art connoisseurs, collectors, and curious neighbors.
BWW Blog: 'What Comes from the Heart, Goes to the Heart'
by Atlantic Theater Company - Mar 21, 2022
Every Monday at 5:30pm I enter the Google Building in New York City through a pair of gigantic glass double doors. This ritual upon first examination appears grossly quotidian, but upon further, much deeper reflection it occurs to me that there was I time I felt like buckling at the knees at the very thought and anticipation of what awaited me behind those slender silver studded doors.
CM Performing Arts Center Unveils New Logo
by Chloe Rabinowitz - Mar 17, 2022
34 years ago today, Creative Ministries, Inc., was incorporated as a non-profit in the state of New York.  This legal step organized a traveling troupe of players into an organization that would grow to become the CM Performing Arts Center.
San Francisco Ballet To Present World Premieres By TOMASSON, WHEELDON, AND RHODEN
by A.A. Cristi - Mar 10, 2022
This April, San Francisco Ballet will present three world premieres: Artistic Director & Principal Choreographer Helgi Tomasson's Harmony, Christopher Wheeldon's Finale Finale, and Dwight Rhoden's The Promised Land. Emerging from the twin pandemics of Covid-19 and the racial reckoning in the U.S., and celebrating the long career of Helgi Tomasson, these works continue SF Ballet's tradition of cultivating new works and perspectives.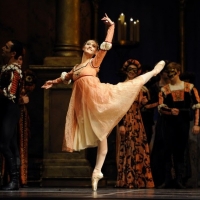 San Francisco Ballet Principal Sarah Van Patten To Depart Company After 20 Seasons
by A.A. Cristi - Mar 1, 2022
Today, San Francisco Ballet announced that Principal Dancer Sarah Van Patten will be leaving the Company following the 2022 Repertory Season, her 20th season with SF Ballet, to focus on her family and pursue leadership opportunities within the arts.