Latest News on Nora Jones
Nora Jones News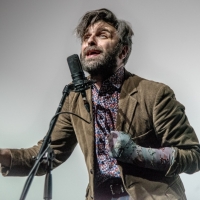 Friendly Rich Releases New Album MAN OUT OF TIME - A Dark And Deranged Collection Of Folk Songs
by Chloe Rabinowitz - Mar 31, 2023
Friendly Rich, Canada's legendary songsmith of dark and deranged folk songs, has just released his highly anticipated new LP Man Out of Time (March 31st on We Are Busy Bodies).
Friendly Rich Announces New LP With New Single 'Killdozer'
by Chloe Rabinowitz - Feb 14, 2023
Friendly Rich, Canada's legendary songsmith of dark and deranged folk songs, has just announced his highly anticipated new LP Man Out of Time (due out March 31st on We Are Busy Bodies) with an advance single and video for the song Killdozer.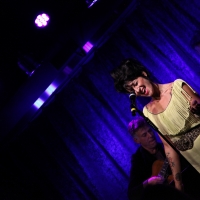 BWW Review: Sasha Dobson's ALBUM RELEASE Concert at Birdland Theater Puts Artistry and Originality Center Stage
by Stephen Mosher - Oct 29, 2021
As energetic and individual as they come, Sasha Dobson celebrates her CD release in style, as a bevy of fans watch, in-person and online.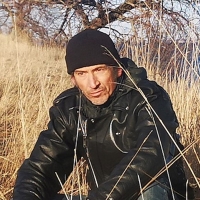 Author and Singer/Songwriter Steve Heighton Releases 'Don't Remember Me'
by Stephi Wild - Sep 18, 2021
After recovering from a near-fatal accident, the Governor General's Award for Poetry winner returned to his songwriting roots to create and release his debut album, The Devil's Share, and the new single, 'Don't Remember Me' - both available now.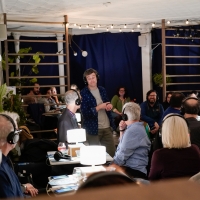 BWW Review: USER NOT FOUND Deals With Death In The Digital Age At A Brooklyn Café
by Cindy Sibilsky - Nov 18, 2019
The show itself was entertaining and contained intriguing concepts and questions that could merit continued conversations on the topics addressed (possibly at a cafe over a cup of coffee or tea?) but wasn't completely flawless in execution or innovation, and was more personally reflective than profound. Through our connection to Terry's world by being plugged into his smartphone and hearing what he hears via headphones, as well as what he thinks and feels via his one-sided dialogue, we become privy to a person's private grief in a public space.
BWW Review: CHRISTINA BIANCO: WOMAN OF A THOUSAND VOICES at Baltimore Symphony SuperPops - What a Delight!
by Charles Shubow - Mar 7, 2019
When I saw the Baltimore Symphony SuperPops would be featuring vocalist Christina Bianco I had no idea what she would be like. Then I started to hear from people who actually have seen her in concert and raved about her. It became quite clear it would be necessary for me to see this musician for myself.
Pan African Film And Arts Festival Musical Journey Through The African Diaspora
by Stephi Wild - Feb 3, 2019
Yes, ladies and gentlemen, boys and girls. It's that time of year again. It's time for the most highly anticipated and largest Black History Month celebration in Los Angeles, if not, the largest in California.
Abraham Inc. and Friends Set for Concert to Benefit the ACLU at Symphony Space
by BWW News Desk - Sep 8, 2017
Table Pounding Music will present a benefit concert for the New York Civil Liberties Union/American Civil Liberties Union, produced by Grammy-nominated clarinetist David Krakauer, pianist-composer Kathleen Tagg and Table Pounding Music on Sunday, September 24th at 7pm.
Dailey & Vincent to Play Spencer Theater, 7/26
by Tyler Peterson - Jul 21, 2015
Hailed as the "Rockstars of Bluegrass," the Dailey & Vincent duo and their band of string masters are admired throughout the music industry as one of the most exciting and elite Bluegrass bands in America. Their uniquely contagious music - so riveting & crisp - has scored 14 significant awards from the International Bluegrass Music Awards Association including three "Entertainer of the Year" titles, three-time "Vocal Group of the Year" awards and "Album of the Year." They've also garnered three Grammy Award Nominations including nomination for the 2014 "Bluegrass Album of the Year," and four Dove Awards for "Blue Grass Album of the Year."