Latest News on Michael McCarthy
Latest News on Michael McCarthy
Stage Credits
  [Broadway]
Original Broadway Production, 1987
Javert [Replacement]
Productions
[West End, 2020]
Composer and Sound Designer
Writing
Bookwriter
Photos
Rebecca Baron, Michael McCarthy, Zoe Schoenberg, Mimi Verba-Beaudion, Lucy Richer, Christina Moore, Gigi Richer
From: 
Date:
10/10/2016
Rebecca Baron, Michael McCarthy, Zoe Schoenberg, Mimi Verba-Beaudion, Lucy Richer, Christina Moore, Gigi Richer
From: 
Date:
10/10/2016
Stage
Performances
  [Broadway]
Original Broadway Production, 1987
Javert [Replacement]
Productions
Composer and Sound Designer
Writing
Bookwriter
Michael McCarthy News
Vasco Mendonca Signs to Wise Music Group
by Michael Major - Jun 21, 2022
Wise Music Group has signed a long-term agreement with Portuguese composer Vasco Mendonça. Mendonça joins the roster of Éditions Alphonse Leduc alongside Betsy Jolas, Henri Dutilleux, Jacques Ibert, André Jolivet, Elsa Barraine, Olivier Messiaen, Germaine Tailleferre, Nadia Boulanger and Francis Poulenc.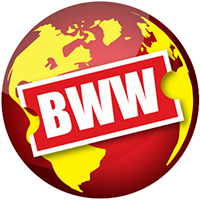 THE VILLAGE AND THE ROAD Comes to Scottish Storytelling Centre
by Stephi Wild - May 31, 2022
The Village and The Road is a collaboration of words from celebrated writer Tom Pow with music from The Galloway Agreement, a quartet of well-known traditional musicians. Tom Pow draws on his travels for this emotive journey exploring abandonment of the countryside, refugee crises and the 'great thinning' of the natural world.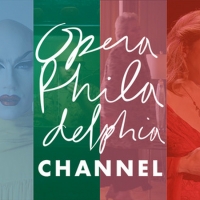 New Directions Series From Music Theatre Wales Streams Beginning December 1
by Stephi Wild - Nov 23, 2021
New Directions, a series of three digital collaborations from artists new to opera created by Music Theatre Wales, will stream on the Opera Philadelphia Channel beginning Wednesday, Dec. 1 through May 31, 2022.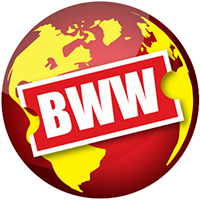 Inaugural New Music Prize Announces Four Winning Compositions And Online Performance
by A.A. Cristi - Jan 29, 2021
Washington National Cathedral, leading choral publisher Walton Music and Grammy-winning, British vocal ensemble The King's Singers announce the 4 winning composers of their inaugural New Music Prize (for the US and Canada), as well as 4 honorable mentions and 11 commended compositions out of the staggering 347 submitted.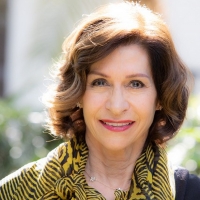 Laura Russo Begins Term As Chair Of The Coral Gables Community Foundation, Welcomes Three New Board Members
by Stephi Wild - Jan 23, 2020
The Coral Gables Community Foundation welcomes Laura Russo as the 19th Chair of the Coral Gables Community Foundation Board of Directors for the 2020-2021 term.

BWW Review: ANIMAL CRACKERS at Ojai Art Center
by Cary Ginell - Nov 28, 2017
Ojai Art Center's production of 'Animal Crackers' features impeccable performances by Sean Mason (Groucho), Daniel Mitchell (Chico) and Anna Kotula (Harpo) as the Marx Brothers. Directed by John Medeiros.
Folger Consort Announces Holiday Concert Featuring Seasonal Music of Germany
by A.A. Cristi - Nov 15, 2017
Folger Consort, the early music ensemble in residence at the Folger Shakespeare Library, performs eleven concerts of Lo How a Rose E'er Blooming: Seasonal Early Music of Germany, Friday, December 15 through December 23, 2017 in the festively decorated Elizabethan theater in the heart of Capitol Hill. Commemorating the 500th anniversary of the Reformation, the intimate program of seasonal German music from the Renaissance and early Baroque features the music of Praetorius, Sch tz, Schein, among others. Folger Consort artistic co-director Robert Eisenstein will be joined by the vocal ensemble in residence of Washington National Cathedral, Cathedra as well as viol consort Arcadia Viols, and acclaimed organist Adam Pearl.
BWW Review: Two Icons Meet in OTSL's THE TRIAL
by Steve Callahan - Jun 15, 2017
The American premiere of The Trial has opened at the Opera Theatre of St. Louis. This is a very major event in opera. Franz Kafka's nightmare tale of Joseph K, trapped in an enigmatic trial for his life, has fascinated readers since it appeared in 1925. Composer Philip Glass read the novel as a youth and even then he yearned to write an opera based on it. But Glass kept that idea 'in his pocket' for sixty years. It was not until he received a commission from the Music Theatre Wales, the Royal Opera, Theatre Magdeburg and the Scottish Opera that Glass was able to fulfill that dream. The London premiere of The Trial opened in 2014.
BWW Review: THE FERRYMAN, Royal Court
by Kelly McElroy - May 5, 2017
Butterworth's writing offers an exquisite balance of humour and drama, revelry and mourning, surprise and expectation. It is a masterclass in every aspect of production and performance. It seems as though the Royal Court has once again made history with this incredible, deft creation.
Michael McCarthy Videos
STAGE TUBE: Promos for IT'S JUST THE BEGINNING: The Songs Of Charles Miller & Kevin Hammonds
by Stage Tube - Jul 13, 2014
Making Records & Strike Up The Band announce the launch on iTunes of IT'S JUST THE BEGINNING: The Songs Of Charles Miller & Kevin Hammonds A 'must buy' for all lovers of musical theatre, this collection of 18 tracks, featuring over 50 artists and musicians, showcases the songs of theTransatlantic writing team Charles Miller (Music - UK) and Kevin Hammonds (Lyrics - USA).
Michael McCarthy Frequently Asked Questions
How many Broadway shows has Michael McCarthy been in?
Michael McCarthy has appeared on Broadway in 1 shows.
How many West End shows has Michael McCarthy been in?
Michael McCarthy has not appeared in the West End
How many shows has Michael McCarthy written?
Michael McCarthy has written 1 shows including M'liss (Bookwriter).