Latest News on Megan Bartle
Megan Bartle News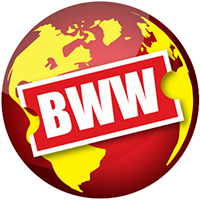 Plays-By-Mail Company Artistic Stamp Announces 38-Person Cast For Season Two
by A.A. Cristi - Dec 21, 2020
Artistic Stamp, the original plays-by-mail company, is proud that in a year marred by decimation to the theater industry, they have employed and paid 38 actors in addition to the eight playwrights and creative team. The interactive experiences are written by Liz Duffy Adams, Ben Bonnema, November Christine, West and Dash Hyler, Timothy Huang, Jahn Sood, Elyne Quan, and Natalie Ann Valentine.
Photo Coverage: Inside Opening Night of GREATER CLEMENTS at LCT
by Jennifer Broski - Dec 10, 2019
Lincoln Center Theater presents Greater Clements a New Play by Samuel D. Hunter at the Mitzi E. Newhouse Theater.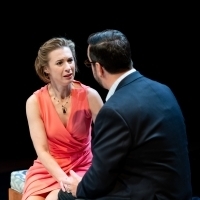 BWW Review: You'll Laugh, You'll Shiver: WRECKED at Contemporary American Theater Festival
by Jack L. B. Gohn - Jul 10, 2019
It's an old trick, but a good one: Set two contrasting dramatic tones (usually domestic comedy and dread) against each other and let them fight it out throughout a play. It's the trick playwright Greg Kalleres employs to advantage in Wrecked,

CATF Welcomes The 2019 Company
by Stephi Wild - Jun 4, 2019
With a picnic hosted by the Board of Trustees, the Contemporary American Theater Festival at Shepherd University welcomes 2019 company members. Attended by CATF partners, donors, and community members, this annual event is the first time CATF's 2019 company comes to celebrate the six new plays they are about to create. These artists, from around the country, including cities such as New York, Chicago, and Los Angeles, gather in historic Shepherdstown to create the future of American theater.
Photo Flash: James Earl Jones, Amanda Plummer, and More Lead Reading of THE NIGHT OF THE IGUANA
by Stephi Wild - Jun 13, 2018
The Acting Company presented its one-night-only benefit reading of The Night of the Iguana, Tennessee Williams' feverishly poetic 1961 drama, at The Kaye Playhouse at Hunter College (68th Street between Park and Lexington Avenues), on Monday, June 11.

Photo Flash: The Acting Company Honors John Guare and Anne L. Bernstein at 2017 Gala
by BWW News Desk - Dec 6, 2017
The Acting Company honored playwright John Guare and film and theater producer/philanthropist Anne L. Bernstein - two individuals whose exemplary work aligns with the artistic and educational ideals of the widely acclaimed touring repertory company that promotes theater and arts education nationwide - at the Company's 2017 Winter Gala on December 4. BroadwayWorld has photos from the event below!
59E59 Theaters Sets Fall 2015 Shows: DESIRE, PONDLING & More
by Tyler Peterson - Aug 18, 2015
59E59 Theaters has announced the line-up of shows for Fall 2015.  All performances take place at 59E59 Theaters (59 East 59th Street, between Park and Madison Avenues).  Ticket prices and performance schedules vary. For tickets, call Ticket Central at 212-279-4200 or online at www.59e59.org. 
An Evening of Plays Based on Tennessee Williams Stories Set for at 59E59 Theaters
by Nora Dominick - Jul 21, 2015
59E59 Theaters will welcome The Acting Company to the 2015/2016 5A Season with the US premiere of DESIRE An Evening of Plays Based on Six Stories by Tennessee Williams. Directed by Michael Wilson, DESIRE features new plays written by John Guare, Beth Henley, Marcus Gardley, Rebecca Gilman, David Grimm and Elizabeth Egloff. DESIRE begins performances on Wednesday, September 2 for a limited engagement through Sunday, October 11. Opening Night is Thursday, September 10 at 7 PM. The performance schedule is Tuesday - Thursday at 7 PM; Friday at 8 PM; Saturday at 2 PM & 8 PM; Sunday at 3 PM. Single tickets are $70 ($49 for 59E59 Members). To purchase tickets, call Ticket Central at (212) 279-4200 or visit www.59e59.org.