Latest News on Marion Tait
Marion Tait News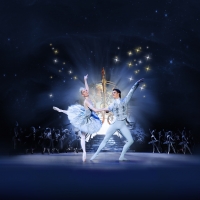 BWW Review: BIRMINGHAM ROYAL BALLET'S CINDERELLA, Birmingham Hippodrome
by Vikki Jane Vile - Aug 28, 2020
Birmingham Royal Ballet looks a lot different today than it did ten years ago when this performance for David Bintleya??s Cinderella was filmed. A return to a familiar classic makes for heartwarming quarantine viewing, as well as an opportunity to watch fine dancers who have since retired.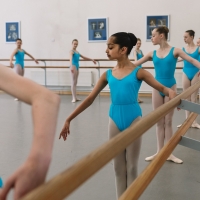 Elmhurst Ballet School Will Offer Back To Dance Masterclasses
by Stephi Wild - Jul 24, 2020
Due to the impact of COVID-19, Elmhurst Ballet School, the vocational school in association with Birmingham Royal Ballet, will move its popular annual summer school to an online offer this year with its Back to Dance Masterclasses running between 26 and 28 August 2020.
Young Birmingham Based Dance Students To Perform Alongside The Professionals In Birmingham Royal Ballet's THE NUTCRACKER
by Stephi Wild - Nov 11, 2019
Continuing to strengthen the relationship between Elmhurst Ballet School and its associated company Birmingham Royal Ballet (BRB), the Edgbaston in Birmingham based school is thrilled a number of its young students have been selected to perform in Sir Peter Wright's world-famous production of The Nutcracker at Birmingham Hippodrome (22 November a?" 14 December) and the Royal Albert Hall in London (28 a?" 31 December) this Christmas season 2019.
BEAUTY AND THE BEAST, Bristol Hippodrome
by Kerrie Nicholson - May 2, 2019
Originally premiering in 2003, David Bintley's Beauty and the Beast may be turning sixteen this year, but this beautifully haunting and evocative adaptation of the original 18th century gothic fairy-tale proves its spell is as potent as ever.

Broadwayworld Dance Review: Birmingham Royal Ballet's The Nutcracker, December 29, 2018.
by Barnett Serchuk - Jan 4, 2019
Sir Peter Wright's Production Of THE SLEEPING BEAUTY Returns To Birmingham Hippodrome
by Stephi Wild - Jan 18, 2018
The Sleeping Beauty is one of the grandest ballets ever created, with a classical score by Tchaikovsky and original choreography by Marius Petipa. The opulent world of Imperial Russian ballet, with its marvellous mixture of virtuoso dance, fairy tale characters and dazzling spectacle, has delighted audiences for over a hundred years. Sir Peter Wright's 1984 production for Birmingham Royal Ballet, with designs by Philip Prowse, is acclaimed as one of the best in the world.
Photo Flash: Birmingham Royal Ballet Stages Holiday Favorite THE NUTCRACKER
by Roy Tan - Dec 29, 2017
For the first time ever, Birmingham Royal Ballet brings this Christmas favourite to the Royal Albert Hall. This magical ballet, with its ravishing Tchaikovsky score, is the quintessential Christmas treat for all the family.
BWW Review: ROMEO & JULIET, Birmingham Royal Ballet
by Emma Cann - Feb 26, 2016
The jewel in the crown of the Birmingham Royal Ballet's Shakespeare season (perhaps aside from David Bintley's new Tempest), this production of Kenneth MacMillan's Romeo & Juliet has been a hotly anticipated production for many months. Although many choreographers have tackled Prokoviev's delicious, sweeping score, few, if any, others have achieved the dramatic sublimity of Macmillan's work.
BWW Review: BIRMINGHAM ROYAL BALLET'S THE NUTCRACKER Creates Christmas Magic in BIRMINGHAM
by Emma Cann - Nov 30, 2015
Sir Peter Wright's production of The Nutcracker for the Birmingham Royal Ballet is widely regarded as the best production in country, if not the world, and it is not hard to see why. John McFarlane's lavish storybook designs create a magical world in which Clara takes centre stage. We follow Clara as she defeats King Rat, travels to the Land of Snow and is transformed into the Sugar Plum Fairy, the ballerina of her dreams. Whilst other interpretations of The Nutcracker struggle to maintain a compelling narrative, we share Clara's fear, delight and amazement at every turn.