Latest News on Margaret Morris
Stage Credits
  [Broadway]
Original Broadway Production, 1925
Ensemble
  [Broadway]
1924
Chorus
  [Broadway]
Original Broadway Production, 1924
Ensemble
  [Broadway]
1923
Eleanor Jordan
Ensemble
  [Broadway]
Original Broadway Production, 1923
Lady of the Ensemble
  [Broadway]
Original Broadway Production, 1922
Princess Rao
  [Broadway]
1922
Ensemble
  [Broadway]
1920
Performer
  [Broadway]
Original Broadway Production, 1919
Performer
  [Broadway]
Broadway Production, 1918
Ensemble
  [Broadway]
Original Broadway Production, 1917
Performer
  [Broadway]
1916
The Philippines
American Gold
Catherine of Russia
  [Broadway]
Original Broadway Production, 1914
Chorus
  [Broadway]
1913
Performer
  [Broadway]
1912
Performer
Stage
Performances
  [Broadway]
Original Broadway Production, 1925
Ensemble
  [Broadway]
1924
Chorus
  [Broadway]
Original Broadway Production, 1924
Ensemble
  [Broadway]
1923
Eleanor Jordan
Ensemble
  [Broadway]
Original Broadway Production, 1923
Lady of the Ensemble
  [Broadway]
Original Broadway Production, 1922
Princess Rao
  [Broadway]
1922
Ensemble
  [Broadway]
1920
Performer
  [Broadway]
Original Broadway Production, 1919
Performer
  [Broadway]
Broadway Production, 1918
Ensemble
  [Broadway]
Original Broadway Production, 1917
Performer
  [Broadway]
1916
The Philippines
American Gold
Catherine of Russia
  [Broadway]
Original Broadway Production, 1914
Chorus
  [Broadway]
1913
Performer
  [Broadway]
1912
Performer
Margaret Morris News
BWW Review: A MURDER IS ANNOUNCED at Oyster Mill Playhouse
by Andrea Stephenson - Mar 19, 2022
Overall, this show, that the actors have been waiting to perform since January, is a well put together production. From the set to the costumes to the casting, A Murder is Announced will delight fans of Christie's mysteries. Visit www.oystermill.com for information on tickets and the other upcoming shows in their 2022 season.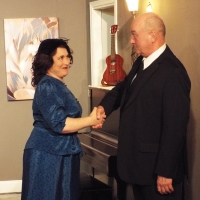 BWW Review: JEEVES TAKES A BOW at Oyster Mill Playhouse
by Andrea Stephenson - Aug 17, 2019
Jeeves first appears in a series of English novels by P.G. Wodehouse. Jeeves, valet to Bertie Wooster, a rich young man, is truly the brains of the operation, assisting Bertie in disentangling himself from various predicaments. Jeeves appears in a multitude of manifestations from the 1990 television series Jeeves and Wooster starring Stephen Fry and Hugh Laurie to films, radio shows, musicals, comics, and, perhaps most popular in the States, plays written by Margaret Raether. Jeeves Takes a Bow is the third in Raether's Jeeves series and comes to life on stage at Oyster Mill Playhouse now through September 1.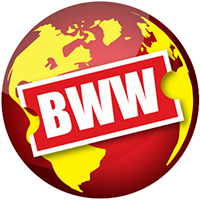 Leading Female Choreographer, Movement Director, Mentor, Teacher And Producer Janis Claxton Has Died
by Stephi Wild - Sep 7, 2018
Leading female choreographer, movement director, mentor, teacher and producer Janis Claxton died peacefully this morning.

BWW Review: I HATE HAMLET at Oyster Mill Playhouse
by Andrea Stephenson - Aug 18, 2018
I Hate Hamlet, by Paul Rudnick, first hit the stage in 1991. Set in actor John Barrymore's apartment, the play introduces the audience to Andrew Rally, a television actor considering an attempt at playing Hamlet. The characters, which include a television star, a Hollywood director, an agent, a realtor, John Barrymore himself, and a theatre-obsessed virgin girlfriend, are delightful, and the show is packed with humor. The Broadway run of the show was cut short when one of the actors was intentionally injured on stage. I Hate Hamlet opened at Oyster Mill Playhouse on Friday, August 17th.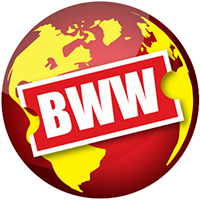 Chicago Dancemakers Forum Announces A Free Celebration Of Contemporary Dance
by Stephi Wild - Aug 16, 2018
Chicago Dancemakers Forum celebrates its 15th Anniversary year with Elevate Chicago Dance 2018, a full-day of performances, installations, workshops and discussions by 45 Chicago dancemakers on Sunday, October 21 at the Chicago Cultural Center, in partnership with the City of Chicago's Department of Cultural Affairs and Special Events (DCASE).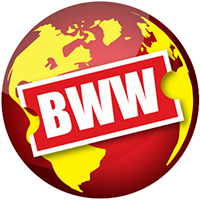 High Concept Labs Announces Spring 2018 Open House Event
by A.A. Cristi - Mar 1, 2018
High Concept Laboratories NFP (HCL), a Chicago-based arts service organization, today announced its Spring 2018 Open House, taking place Wednesday, April 11 from 6:00 - 9:00 p.m. at Constellation | Links Hall. The biannual art party invites people of all ages to enjoy drinks, appetizers and special performances from HCL's Sponsored Artists sharing works-in-progress across music, dance, installations and multimedia art forms.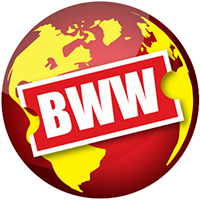 High Concept Labs Promotes Billie Howard To Artistic Director
by A.A. Cristi - Jan 23, 2018
High Concept Laboratories NFP (HCL), a Chicago-based arts service organization, today announced the promotion of Billie Howard to artistic director. In her new role, which builds on her two years with HCL, Howard will be responsible for providing creative strategy, program planning, and implementation of HCL's vision for artist experimentation and discovery across its portfolio of programs and services.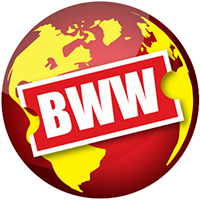 High Concept Labs Announces Spring 2018 Sponsored Artists
by A.A. Cristi - Jan 16, 2018
High Concept Labs (HCL), a Chicago-based arts service organization, today announced the Spring 2018 lineup of its flagship Sponsored Artist Program, which promotes the growth of artists and their work through the donation of customizable, no-cost support services. Eight local and national artists and collectives representing a diverse artistic disciplines will develop, rehearse and present new work for Chicago audiences this season.
CDF Reveals 2015 Lab Artist Awards
by Tyler Peterson - Jun 8, 2015
The Chicago Dancemakers Forum (CDF) is delighted to announce today the four recipients of its 2015 CDF Lab Artist Awards. Each Chicago-based artist will receive $15,000 as well as 12 months of mentorship and peer support. Choreographers Baraka de Soleil, Jamal "Litebulb" Oliver, Benjamin Holiday Wardell, and Sara Zalek were selected by an esteemed panel comprised of local and national dance leaders, artists, scholars and arts administrators, following a rigorous, two-round application process. Each grantee was identified as being within a key moment in their artistic development, demonstrated a clear vision, a solid body of work, a compelling line of inquiry, and a firmly grounded work ethic.
Stage Left Studio Kicks Off 7th Annual Left Out Festival Today
by BWW News Desk - Apr 14, 2015
What do you get when you mix 14 playwrights, 50 performers doing 30 plays in 18 days? This year's 7th Annual Left Out Festival, a tasty, spiked punch full of plays about Cowboy Bars, OraQuick, Homophobia, Tap-Dancing Lesbians, Cartoons, Plastic Bags, Bullying, Showbiz, Racism, Murder, Lesbian Camp Counselors and (gasp!) Narcissism all stirred with a Big Gay Swizzle Stick. The fun begins on April 14th and continues through May 5th at Stage Left Studio, 214 West 30th St. 6th floor. As always, The Left Out Festival proceeds will benefit Bailey House.
Margaret Morris Frequently Asked Questions
How many Broadway shows has Margaret Morris been in?
Margaret Morris has appeared on Broadway in 15 shows.
How many West End shows has Margaret Morris been in?
Margaret Morris has not appeared in the West End