Latest News on Lianna Haroutounian
Lianna Haroutounian News
BWW Review: MADAMA BUTTERFLY, Royal Opera House
by Gary Naylor - Jun 15, 2022
The Royal Opera House's 2003 production gets a much-needed injection of Japanese authenticity while retaining, even enhancing, its moral of how men can abuse their power, as husbands and as colonial occupiers.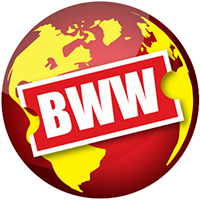 Cast Change Announced For MADAMA BUTTERFLY at the Royal Opera House
by Stephi Wild - May 31, 2022
Dinara Alieva'ÄĮhas had to withdraw from performing the role of Cio-Cio-San (performances on 14, 18 (evening), 21, 24, 30 June and 6 (matinee) July), and Olesya Petrova'ÄĮhas withdrawn from performing the role of Suzuki¬†(performances on 18 (matinee), 23 and 27 June).
BWW Feature: ONLINE OPERA VIRTUAL TOUR SEPT. OCT. 10-17 at Home Computer Screens
by Maria Nockin - Oct 9, 2020
On Los Angeles Operaa??s website, Ashley Faatoalia, tenor, and Louise Thomas, piano, collaborate for a a?oeLiving Room Recital.a?? They perform songs by Schubert, Williams, Fauré, Bonds and Gordon as well as Spirituals and arias by Mozart, Gershwin and Puccini.
'Opera Is ON' Streaming Performances From San Francisco Opera Continue In October
by A.A. Cristi - Oct 1, 2020
San Francisco Opera continues streaming performances with Giacomo Puccini's Tosca on October 10a?"11, Giuseppe Verdi's Attila on October 17a?"18 and Wolfgang Amadeus Mozart's Le Nozze di Figaro (The Marriage of Figaro) on October 24a?"25.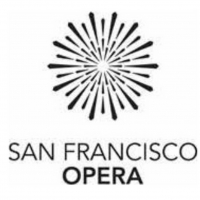 San Francisco Opera's 2020 Fall Season Canceled Due to the Health Crisis
by Chloe Rabinowitz - Jun 16, 2020
San Francisco Opera today announced the difficult decision to cancel its Fall 2020 Season due to the ongoing pandemic.
MADAMA BUTTERFLY Opens Tonight at Lyric Opera of Chicago
by A.A. Cristi - Feb 6, 2020
In Nagasaki, a captivating geisha marries an American naval lieutenant. Her love for him is tested repeatedly a?' as her family disowns her, as he leaves Japan while promising to return eventually, and when his true intentions are finally revealed, with tragic consequences.
San Francisco Opera General Director Matthew Shilvock Announces 2020'Ä"21 Season Repertory And Casting
by A.A. Cristi - Jan 22, 2020
San Francisco Opera General Director Matthew Shilvock today announced the Company's 98th season, which opens on September 11, 2020 with an Opening Night Celebration featuring soprano Albina Shagimuratova and tenor Pene Pati in concert with the San Francisco Opera Orchestra conducted by Music Director Designate Eun Sun Kim. Opening Night festivities include San Francisco Opera Guild's Opera Ball, BRAVO! CLUB's annual Opening Night Gala and two new events: the Opera Supper in the Veterans Building's elegant Green Room and, for the entire audience, a celebratory, post-concert toast to the season.
Puccini's MADAMA BUTTERFLY Returns to Lyric Opera of Chicago
by Chloe Rabinowitz - Dec 19, 2019
Cio-Cio-San, a captivating geisha in Nagasaki, marries B. F. Pinkerton, an American naval lieutenant. For him, it's a lark, a diversion before he marries a 'real' American wife. For her, it's a life-altering commitment that's briefly blissful, then disastrous: her family renounces her and Pinkerton leaves Japan. When he returns a few years later, her joy evaporates and catastrophe ensues when his true intentions are revealed.
BWW Review: MANON LESCAUT at War Memorial Opera House
by Maria Nockin - Nov 25, 2019
On November 24, 2019, San Francisco Opera presented Giacomo Puccini's third opera, MANON LESCAUT with two spectacularly large-voiced singers, Liana Haroutounian and Brian Jagde. In a most forthright manner, Director Olivier Tambosi told the story of Renato Des Grieux' unrequited love for Manon, the socially repressed convent school graduate who suddenly discovers a new world of fashion, jewels, and predatory men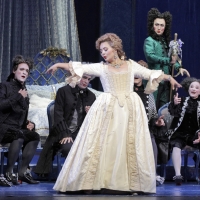 Photo Flash: San Francisco Opera Presents MANON LESCAUT
by A.A. Cristi - Nov 8, 2019
Director Olivier Tambosi's production of Manon Lescaut, composer Giacomo Puccini's first triumph, returns to San Francisco Opera for six performances on the War Memorial Opera House stage, from November 8 through the 26th.