Latest News on Leelai Demoz
Stage Credits
  [Broadway]
Original Broadway Production, 1993
Martin Zulu/Zebulun/Guerrilla
Understudy [Replacement]
Guerilla
Martin Zulu
Zebulun
Performer (Understudy)
Stage
Performances
  [Broadway]
Original Broadway Production, 1993
Martin Zulu/Zebulun/Guerrilla
Understudy [Replacement]
Guerilla
Martin Zulu
Zebulun
Performer (Understudy)
Leelai Demoz News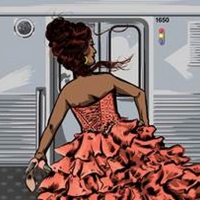 Steppenwolf NOW Concludes First Virtual Season with WHERE WE STAND
by A.A. Cristi - Jun 2, 2021
What does community mean? And what do we owe to one another? Steppenwolf NOW proudly presents the final offering in its inaugural virtual season, Where We Stand, a bold feat of storytelling about community and accountability written, performed and composed by 2021 Whiting Award Winner Donnetta Lavinia Grays.
I AM NOT YOUR PERFECT MEXICAN DAUGHTER Audio Adaptation Announced
by Chloe Rabinowitz - Feb 9, 2021
Steppenwolf has announced a new offering joining the virtual lineup—the world premiere audio adaptation of I Am Not Your Perfect Mexican Daughter, based on the book by Erika L. Sánchez and adapted for audio from the stage play by acclaimed playwright Isaac Gómez and co-directed by ensemble members Sandra Marquez and Audrey Francis.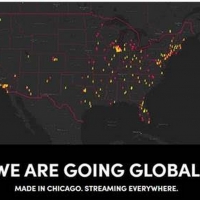 Steppenwolf Postpones Planned 20/21 Production of LAST NIGHT AND THE NIGHT BEFORE & Launches Virtual Stage
by Chloe Rabinowitz - Nov 11, 2020
Steppenwolf Theatre Company announced today it will postpone the 20/21 planned production of Donnetta Lavinia Grays's Last Night and the Night Before to a future season due to extended public health concerns related to COVID-19.
Steppenwolf NOW Virtual Stage to Present World Premiere of WHAT IS LEFT, BURNS
by Chloe Rabinowitz - Oct 16, 2020
The world premiere of What Is Left, Burns, the first of six works that are a part of Steppenwolf NOW virtual stage, will be released for streaming beginning November 11, 2020.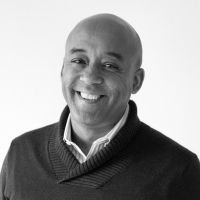 A Digital Stage the Steppenwolf Way- Catching Up with Leelai Demoz About Steppenwolf NOW
by Nicole Rosky - Oct 15, 2020
Steppenwolf, a pillar of the Chicago theatre scene, is launching a virtual membership program this fall - and with it a season of virtual programming from some of the country's top artists.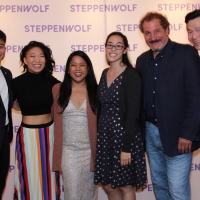 Photo Flash: THE GREAT LEAP Celebrates Opening Night at Steppenwolf
by Julie Musbach - Sep 20, 2019
Steppenwolf Theatre Company's 2019/20 season of complex, beautiful and maddening theater kicks off with a thrilling Chicago premiere by in-demand playwright, Lauren Yee, directed by Jesca Prudencio.

Leelai Demoz Appointed Associate Artistic Director of Steppenwolf
by Julie Musbach - Mar 15, 2019
Steppenwolf Theatre Company welcomes Leelai Demoz as the new Associate Artistic Director. Leelai Demoz has had a varied career in the arts, on stage, in front and behind the camera.
Leelai Demoz Frequently Asked Questions
How many Broadway shows has Leelai Demoz been in?
Leelai Demoz has appeared on Broadway in 1 shows.
How many West End shows has Leelai Demoz been in?
Leelai Demoz has not appeared in the West End