Kit Orton News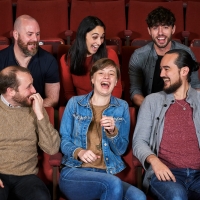 Keith Jack, Blythe Jandoo and Kit Orton Will Bring The Pitlochry Hills Alive With The Sound Of Musicals
by Stephi Wild - Jun 13, 2022
West End musical performers including Keith Jack, Blythe Jandoo and Kit Orton, are set to bring the Pitlochry hills alive with the sounds of some of the greatest ever musicals when they perform at Pitlochry Festival Theatre in late June and August.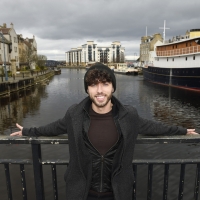 Pitlochry Festival Theatre and Capital Theatres Present SUNSHINE ON LEITH
by Stephi Wild - Apr 5, 2022
With the main building opening for the first time in over two years, Pitlochry Festival Theatre is thrilled to welcome audiences through its doors once again, with a foot-stomping new production of Sunshine on Leith, Stephen Greenhorn's much-loved musical featuring the songs from world-renowned Scottish band The Proclaimers.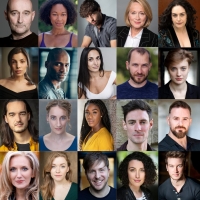 Pitlochry Festival Theatre Announces Ensemble For 2022 Season
by Stephi Wild - Mar 8, 2022
Pitlochry Festival Theatre has announced its Ensemble for its 2022 season which takes place this summer between May and October.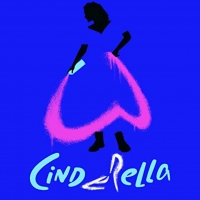 New and Upcoming Releases For the Week of December 14 - THE PROM Soundtrack, Jason Robert Brown Album, CINDERELLA Track, and More!
by Stephi Wild - Dec 16, 2020
Need something new to read, watch, or listen to? Check out this week's list of new and upcoming releases! This week's list includes the CD edition of soundtrack to the Netflix film adaptation of The Prom, new album from Jason Robert Brown, a song from Andrew Lloyd Webber's production of Cinderella, and more!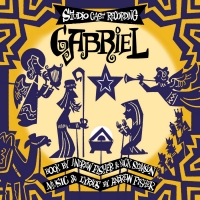 Daniel Boys Leads the Cast of the World Premiere Studio Cast Recording Of GABRIEL
by Stephi Wild - Dec 8, 2020
'Gabriel', a new fun, upbeat, and inspiring family musical, with music and lyrics by Andrew Fisher and book by Andrew Fisher and Nick Stimson, will be released on December 14 by SimG Records.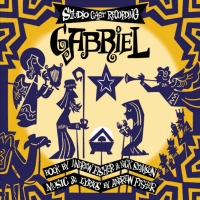 BWW Review: GABRIEL Studio Cast Recording
by Jenny Ell - Dec 3, 2020
Just in time for festive season, SimG Records will be releasing the Studio Cast Recording of Gabriel, a new two-act Christmas musical that tells the Nativity story from ambitious angel Gabriel's perspective.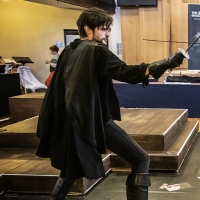 Photo Flash: Head Inside Rehearsal for ZORRO THE MUSICAL at Hope Mill Theatre
by A.A. Cristi - Feb 26, 2020
Zorro The Musical reveals a first look at the cast in action as rehearsal images for the new immersive production are released today. The production features music by The Gipsy Kings and the evening will start with live entertainment and a Flamenco party in the foyer of Manchester's Hope Mill Theatre before the story continues in the auditorium itself, bringing the legendary adventure of the masked hero to life. Zorro the Musical is directed by Christian Durham and runs from 14 March – 18 April 2020, with opening night on 18 March.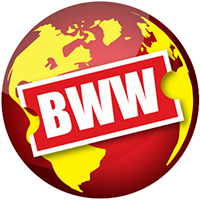 Full Casting Announced For New Immersive Production Of ZORRO THE MUSICAL
by Stephi Wild - Feb 3, 2020
Full casting is announced today for the new spectacular production of Zorro The Musical which will run at the Hope Mill Theatre in Manchester from 14 March a?" 18 April 2020, with opening night for press on 18 March, directed by Christian Durham. The show will be brought to life by a cast including Antony Costa as Garcia, Alex Gibson-Giorgio as Ramon, Emma Kingston as Luisa, Genevieve Nicole as Inez, Kit Orton as Don Alejandro and Benjamin Purkiss as the masked hero, Zorro. The cast is completed by Ajjaz Awad, Amy Bastani, Isobel Bates, Ben Boskovic, Maxwell Griffin, Matthew Heywood, Jessica Pardoe, Thomas Ping, Seren Sandham-Davies and Stylianos Thomadakis.

THE FLYBOYS to perform at The Gilded Balloon Rose Theatre, Edinburgh, August 1-24
by Robert Gould - Jul 20, 2018
The acclaimed male vocal group The Flyboys will make their Edinburgh Fringe debut this year when they perform their fusion act of vintage and modern music in four part harmony nightly at the Gilded Balloon's Rose Theatre (Main Theatre) from August 1 to August 24 at 10.30pm. The Flyboys brand of swing re-imagined has been described as "if Sinatra formed a band with Bruno Mars" or "a night where Pharrell Williams croons with Judy Garland, Ricky Martin scats with Cab Calloway and Maroon 5 groove with Ella Fitzgerald."

Em Barret named as the 2018 WELSH MUSICAL THEATRE YOUNG SINGER OF THE YEAR
by Robert Gould - May 8, 2018
Robert Gould reports on the final of the 2018 Welsh Musical Theatre Young Singer Of The Year. at the Taliesin Arts Centre, Swansea.
Kit Orton Videos
Kit Orton Frequently Asked Questions
How many Broadway shows has Kit Orton been in?
Kit Orton has not appeared on Broadway.
How many West End shows has Kit Orton been in?
Kit Orton has appeared on London's West End in 1 shows.
What was Kit Orton's first West End show?
Kit Orton's first West End show was Spamalot which opened in 2012