Latest News on Julius Rudel
Stage Credits
Productions
[Broadway, 1989]
Musical Director
[Off-Broadway, 1965]
Conductor
[Off-Broadway, 1964]
Musical Director
[Broadway, 1963]
Conductor
[Off-Broadway, 1961]
Conductor
[Off-Broadway, 1962]
Musical Director
[Off-Broadway, 1961]
Musical Director
[Broadway, 1957]
Musical Director
[Broadway, 1957]
Musical Director
[Off-Broadway, 1956]
Musical Director
[Broadway, 1955]
Conductor
[Off-Broadway, 1954]
Conductor
[Broadway, 1954]
Musical Director
[Broadway, 1954]
Conductor
Musical Director
[Broadway, 1946]
Musical Director
[Broadway, 1945]
Musical Director
[Broadway, 1945]
Musical Director
[Broadway, 1945]
Musical Director
[Broadway, 1945]
Musical Director
[Off-Broadway, 1980]
Musical Director
Stage
Productions
[Broadway, 1989]
Musical Director
[Off-Broadway, 1965]
Conductor
[Off-Broadway, 1964]
Musical Director
[Broadway, 1963]
Conductor
[Off-Broadway, 1961]
Conductor
[Off-Broadway, 1962]
Musical Director
[Off-Broadway, 1961]
Musical Director
[Broadway, 1957]
Musical Director
[Broadway, 1957]
Musical Director
[Off-Broadway, 1956]
Musical Director
[Broadway, 1955]
Conductor
[Off-Broadway, 1954]
Conductor
[Broadway, 1954]
Musical Director
[Broadway, 1954]
Conductor
Musical Director
[Broadway, 1946]
Musical Director
[Broadway, 1945]
Musical Director
[Broadway, 1945]
Musical Director
[Broadway, 1945]
Musical Director
[Broadway, 1945]
Musical Director
[Off-Broadway, 1980]
Musical Director
Julius Rudel Awards and Nominations
Tony Awards - 1963 - Best Conductor and Musical Director
Julius Rudel, Brigadoon
Julius Rudel News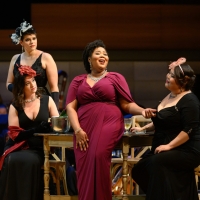 Latin American/Spanish Composers to be Showcased in SCHWABACHER SUMMER CONCERT
by Chloe Rabinowitz - Jun 16, 2022
Lush, lyrical, and romantic works by Latin American and Spanish composers will be showcased in the Schwabacher Summer Concert, when the young artists of the 2022 Merola Opera Program perform vibrant operatic scenes by distinguished composers Daniel Catán, Manuel de Falla, Osvaldo Golijov, and Amadeo Vives.
Composer Carlisle Floyd Dies at Age 95
by Stephi Wild - Oct 1, 2021
Boosey & Hawkes has shared the death of American composer Carlisle Floyd, who passed away on September 30, at age 95 in Tallahassee, Florida.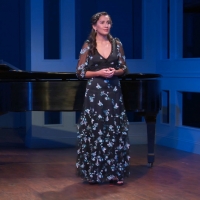 BWW Feature: ONLINE VIRTUAL OPERA TOUR at Home Computer Screens
by Maria Nockin - Jun 1, 2021
Los Angeles Opera presents a digital recital exploring the invaluable contributions Latina composers have made to the world of classical music. LAO's much-beloved After Hours Recital Series is back, and this time it celebrates eleven Latina composers. Russell Thomas, the company's Artist in Residence-turned-host, curated this fabulous stream to transport viewers virtually to Mexico, Venezuela, Argentina, Cuba, and Peru.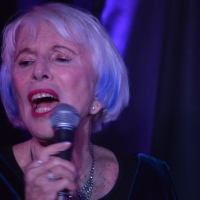 BWW Interview: Barbara Bleier of LIFE, LOVE, AND WHO KNOWS WHAT ELSE? on MetropolitanZoom
by Stephen Mosher - May 1, 2021
With years of cabaret experiences behind them, Barbara Bleier, Austin Pendleton, Barbara Maier Gustern and Paul Greenwood are taking to the 'net for their latest cabaret show, and Bleier has a lot to say about it.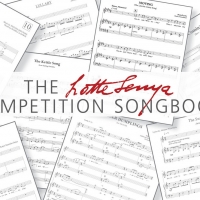 The Kurt Weill Foundation Responds To Pandemic With The Lotte Lenya Competition Songbook
by Chloe Rabinowitz - Oct 27, 2020
The hardships COVID-19 have caused for songwriters and performers has prompted The Kurt Weill Foundation to provide financial support to participants chosen for the Lotte Lenya Competition Songbook, a new collection of sixteen contemporary theater songs by nineteen emerging writers.
Opera America Announces Ten Inductees To The Newly Formed Opera Hall Of Fame 
by A.A. Cristi - Oct 26, 2020
OPERA America has announced the inaugural group of inductees to the Opera Hall of Fame. The Opera Hall of Fame recognizes the achievements of outstanding living American artists, administrators, and advocates who have strengthened the art form and the field. It was established in 2020 on the occasion of OPERA America's 50th anniversary, a celebration of the progress of the industry over the past half-century.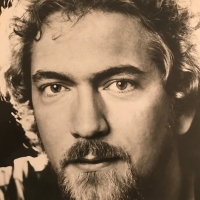 BWW Interview: Richard Stilwell of PELLEAS ET MELISANDE at New York City Opera
by Erica Miner - Aug 14, 2020
the exquisite voice, dramatic stage presence and winning personality of this Grammy-nominated artist have garnered kudos throughout the opera world

Jesse Leong Named Julius Rudel/Kurt Weill Conducting Fellow
by Julie Musbach - Feb 27, 2019
The Kurt Weill Foundation is pleased to announce the appointment of Jesse Leong as the recipient of the Julius Rudel/Kurt Weill Conducting Fellowship. Established in 2015 to honor Rudel's extraordinary artistic achievements and dedication to the music of Kurt Weill, this award enables a young conductor in the early stages of a career to assist a master conductor in the preparation and performance of a work by Weill or Marc Blitzstein and expand his or her knowledge of their works. The fellowship carries a stipend of $10,000.

Greenwich House of Music to Launch a Classical Music Series
by Kaitlin Milligan - Dec 27, 2018
 Greenwich House of Music and CreArtBox music group, supported by the Amphion Foundation, present a performance with music by Meredith Monk, Guillermo Laporta, Copland, Poulenc, Mompou and Telemann, with the collaboration of the Italian-American actor, Jacopo Rampini.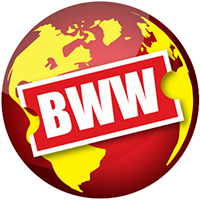 New York Choral Society Partners With The Angel Band Project For Virtual Choir Performance
by A.A. Cristi - Nov 12, 2018
The New York Choral Society (NYCHORAL) will join forces with the Angel Band Project's One Voice Virtual Choir on Monday, November 19, 2018, to perform Ruth Moody's One Voice as part of the opening for the United Nations International Day for the Elimination of Violence against Women. NYCHORAL members led by Associate Conductor Michael Ciavaglia will sing alongside sexual violence survivors as well as the Angel Band Project's virtual choir. The opening will take place in the United Nations Trusteeship Council Chambers (on 1st Avenue between E. 42nd and E. 43rd Streets) from 10 am to 12:30 pm, with the performance slotted for 11:05 am. 
Julius Rudel Frequently Asked Questions
What awards has Julius Rudel been nominated for?
Best Conductor and Musical Director (Tony Awards) for Brigadoon .