Latest News on Joey Reynolds
Joey Reynolds News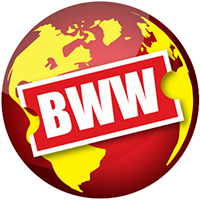 Emelin Theatre For The Performing Arts Announces September 2019 Events
by A.A. Cristi - Jul 30, 2019
Emelin Theatre For The Performing Arts has announced its lineup of September 2019 Events. See the full schedule below:

Photo Coverage: Marilyn Maye Brings ALWAYS FROM THE HEART to The Iridium
by Kevin Alvey - Feb 18, 2019
'What the world needs now is love, sweet love...' And with those lyrics Marilyn Maye returned to the Iridium Music Club and set the theme for her Valentine's week show, 'Always From The Heart'.
Photo Coverage: Tony Danza Helps Showcase the Stars of Tomorrow For The Police Athletic League's Teen Acting Program
by Stephen Sorokoff - Jun 21, 2017
Tony Danza is the 'Peoples Choice' not only because he won that award (among many).  He is also the choice for hundreds of New York City kids for whom he is a role model  in his capacity as Board Member of the NYC Police Athletic League (PAL).  Tony recently launched PAL's first acting program under the philosophy  'when you teach a kid how to act, you teach them how to act.' Alongside PAL's other athletic, academic, and artistic programs, the Acting Program has become an instant favorite.  Last night students were showcased in their stage debut at the Gerald w. Lynch Theater in Manhattan in a variety show which was developed over the last few months.
MAD ABOUT THE BOY Cast Album is Out Now!
by A.A. Cristi - Apr 28, 2017
The cast album for Chip Deffaa's hit gay musical, 'Mad About the Boy,' which broke box-office records at New York's historic 13th Street Repertory Theater, is out now. 
MAD ABOUT THE BOY Cast Album Announces April 28th Release
by Julie Musbach - Apr 15, 2017
The original cast album for Chip Deffaa's trailblazing gay musical, 'Mad About the Boy,' which broke box-office records at New York's venerable 13th Street Theater, will be released April 28th.  The CD can be pre-ordered now from such sites as Amazon.com and CDBaby.com; digital downloads are available from iTunes, starting today. 
Photo Coverage: Danny Aiello & Julie Budd Visit 'The Late Joey Reynolds Show'
by Stephen Sorokoff - Dec 12, 2016
Some of the best stories begin in the "Green Room" at the 77WABC studios where "The Late" Joey Reynolds broadcasts very live. Last night's guests included Academy Award Nominated Actor and Cabaret performer Danny Aiello, Super Singer Julie Budd, and comic Steven Scott. KT Sullivan was also scheduled, but was having so much fun at that Green Room party that she didn't make it into the studio on time. Danny Aiello talked about his Annual Christmas Party which takes place at The Triad on December 19th and Julie Budd, who appeared with "The Chairman" many times appropriately brought her new album for his birthday -  Mr. Sinatra. Joey Reynolds' famous Cheese Cake also made an appearance on the show.   
Photo Coverage: Radio Legend Joey Reynolds Launches New Show on WABC
by Stephen Sorokoff - Oct 10, 2016
Some of Broadway's most interesting and talented show business personalities are starting to stream through the WABC studio where famed talk show host Joey Reynolds holds court every Sunday at 9pm on Cumulus talker WABC/770. Joey will also be streamed on iHeartRadio, and his friend Art Vuolo says the Sunday show "will be added to 790 AM KABC Los Angeles, and syndication will begin thanks to William G. Nye and Mike Cave." Joey's long career stretches back to the early 1960s in Hartford (WPOP, WDRC), Buffalo ("KB Radio" WKBW), Cleveland (WIXY), Detroit (WXYZ), L.A. (KMPC) and Philadelphia (both WIBG and WFIL). Joey's first guest on his inaugural show was WABC icon Cousin Brucie who is currently hosting shows on SiriusXM. This weekends show biz guests featured comedians Pat Cooper, Steven Scott and Broadway producer Jamie deRoy.