Latest News on Joel Miller
Stage Credits
  [Off-Broadway]
1987
Dogberry
Celebrities at the Party
  [Off-Broadway]
1986
Zvisdulin/Chatter (the dog)/Tate
Stage
Performances
  [Off-Broadway]
1987
Dogberry
Celebrities at the Party
  [Off-Broadway]
1986
Zvisdulin/Chatter (the dog)/Tate
Joel Miller News
HONKY TONK HISSY FIT Set to Run at The Adobe Theatre
by Marissa Tomeo - Feb 6, 2022
The production will run from March 18th through April 10, 2022 on Thursdays, Fridays and Saturdays at 7.30pm and Sundays at 2pm. There will be a Pay What You Will performance on Thursday April 7 at 7.30pm For tickets, go to www.adobetheater.org or call 505-898-9222.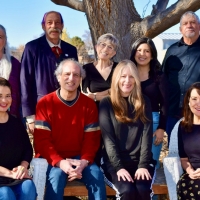 Adobe Theatre Set to Stage HONKY TONK HISSY FIT
by Marissa Tomeo - Jan 5, 2022
Four years ago, the Adobe Theater presented the hilariously funny comedy by Jones Hope Wooten, Doublewide, Texas to sold out audiences and they are back! The Adobe Theater is proud to present the sequel, Honky Tonk Hissy Fit, where the tiny town has gotten crazier than ever!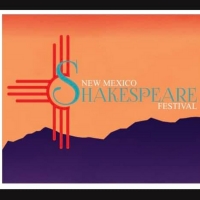 BWW Review: HAMLET at New Mexico Shakespeare Festival
by Zoe Burke - Sep 16, 2021
[...] this production of Hamlet is sharp -- incredibly so. Remarkably well paced and brilliantly edited, with so much more action, energy, and even humor than I'd known the play could hold, it is immediately accessible and clearly was directed [...] and performed by people who really know what they're doing.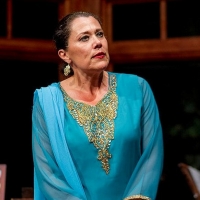 BWW Interview: Roxane Carrasco of MARGIN OF ERROR at The Roustabouts Theatre Co
by E.H. Reiter - Aug 4, 2020
Interview with Roxanne Carrasco on her role in MARGIN OF ERROR from The Roustabouts Theatre Co, now streaming through August 23rd, 2020.
Alessia Cara, Tory Lanez & More Nominated for the 2020 JUNO Awards
by Kaitlin Milligan - Jan 28, 2020
The nominees for the 49th Annual JUNO Awards were announced today by The Canadian Academy of Recording Arts and Sciences (CARAS) at a press conference attended by media and industry notables at the Canadian Broadcasting Centre (CBC), in downtown Toronto. JUNO Week 2020, hosted in Saskatoon, SK, will culminate with Canada's biggest night in music - The 2020 JUNO Awards - broadcast live from the SaskTel Centre on Sunday, March 15 on CBC, CBC Gem, CBC Radio One, CBC Music, the CBC Listen app and globally at cbcmusic.ca/junos.

BWW Review: LEGALLY BLONDE is Blonde and Bubbly
by E.H. Reiter - Jul 31, 2018
LEGALLY BLONDE, now playing at the New Village Arts, is the theatre version of a perfect summer cocktail.  It is effervescent, fun, has a distinctive color (pink, naturally), and is a refreshing respite from the world (and heat) outside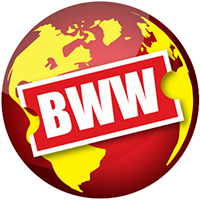 Oh My God, You Guys! Award-Winning LEGALLY BLONDE: THE MUSICAL Opens at New Village Arts
by A.A. Cristi - Jul 3, 2018
New Village Arts Theatre is excited to announce its upcoming production of LEGALLY BLONDE: THE MUSICAL, with book by Heather Hatch, music and lyrics by Laurence O'Keefe and Nell Benjamin, directed by NVA's Executive Artistic Director Kristianne Kurner, with music direction by Tony Houck and choreography by Kyle Hawk.
The Roustabouts Theatre Co. Launches First Season with the World Premiere of MARGIN OF ERROR by Will Cooper
by A.A. Cristi - Mar 20, 2017
The Roustabouts Theatre Company will launch their first season with the World premiere of MARGIN OF ERROR by Will Cooper directed by Rosina Reynolds playing at the Lyceum Theatre, Horton Plaza from April 14 to May 7, 2017. Over the course of an evening, a famous scientist, two of his students, and his wife confront each other in that margin of error where reason goes blind and passions incandesce. A fast-moving drama of twists and turns, MARGIN OF ERROR unveils what can happen when the arrogant, the ambitious, and the vengeful bring love and deceit down to a science.