Latest News on Jesse Cameron Alick
Jesse Cameron Alick News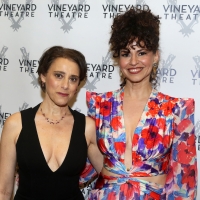 Photos: Inside the Vineyard Theatre Gala Celebrating Laura Nyro
by Bruce Glikas - May 17, 2022
Just last night, Billy Crudup and Deirdre O'Connell co-hosted Vineyard Theatre's annual gala, honoring New York City Council Member Carlina Rivera and celebrating the music of the extraordinary late singer-songwriter Laura Nyro.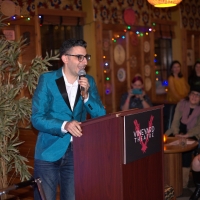 Photos: Go Inside Vineyard Theatre's Emerging Artists Celebration
by Nicole Rosky - Nov 24, 2021
Artistic Directors Douglas Aibel and Sarah Stern just presented Ryan J. Haddad with the 2021-2022 Paula Vogel Playwriting Award at the Vineyard Theatre's annual Emerging Artists Celebration.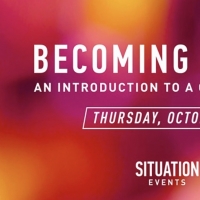 Lineup Announced for BECOMING BROADWAY: AN INTRODUCTION TO A CAREER IN THEATRE Virtual Open House
by A.A. Cristi - Oct 27, 2021
On Thursday, October 28, Situation, in collaboration with The Mayor's Office of Media and Entertainment, invites the next generation of changemakers to peek behind the curtain of Broadway's vast job market in this special, virtual "open house" for college students, recent grads, and aspiring young professionals.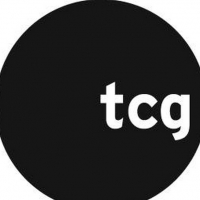 Senator Amy Klobuchar To Deliver Keynote Address At Advocacy & Financial Resilience Summit
by A.A. Cristi - Oct 25, 2021
Theatre Communications Group, the national organization for theatre, has announced that Senator Amy Klobuchar will deliver the keynote address at Advocacy and Financial Resilience: A TCG Virtual Summit, held on Thursday, October 28th, from 1-4pm ET / 10am-1pm PT.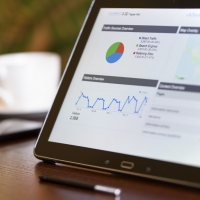 Industry Pro Newsletter: No Grosses, New Off-Broadway Contract for AEA, and Emerging from the Cave
by Alex Freeman - Aug 17, 2021
The last year and a half has had a lot of members of the theatre industry questioning what was meant by business as usual - and many of those questions have a lot of merit. While theatres have spent much of the pandemic trying to survive, they've also been spending time trying to not only answer those questions, but find the best path forward.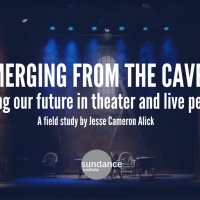 Sundance Institute Releases Independent Theater Study on Needs of Artists
by Chloe Rabinowitz - Aug 4, 2021
In early 2021, Sundance Institute commissioned Jesse Cameron Alick, the newly-appointed Associate Artistic Director for the Vineyard Theater in New York and past creator advisor to the Institute's Theater Program, to launch an in-depth field study to hear directly from theater makers about the most urgent needs of artists and the field.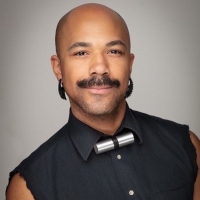 Vineyard Theatre Announces Jesse Cameron Alick as Associate Artistic Director
by Chloe Rabinowitz - Jul 29, 2021
Vineyard Theatre Artistic Directors Douglas Aibel and Sarah Stern have announced that Jesse Cameron Alick will join the company in the newly created position of Associate Artistic Director. Jesse joins the Vineyard direct from the Public Theater where has spent 15 years in the artistic department.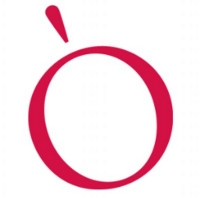 Oregon Shakespeare Festival Announces O! Readings Series
by Chloe Rabinowitz - Jun 26, 2021
Oregon Shakespeare Festival has announced the month-long, five-play O! Reading Series. For this new initiative, five directors who are part of OSF's artistic staff have each chosen a play to be performed as a live digital staged reading by some of OSF's favorite actors.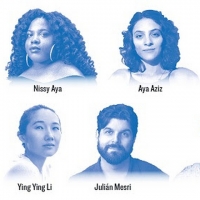 The Public Theater Announces 2020-2022 Emerging Writers Group
by Chloe Rabinowitz - Jul 1, 2020
The Public Theater announced today the 10 new playwrights for the 2020-2022 Emerging Writers Group. Now in its eighth cycle, the Emerging Writers Group is an ongoing initiative that targets playwrights at the earliest stages of their career, creating an artistic home and offering support and resources for a group of up-and-coming playwrights.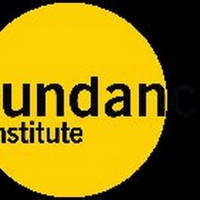 Sundance Institute Announces 2020 Theatre Lab Fellows
by A.A. Cristi - May 29, 2020
Eight genre- and format-spanning pieces are among the works being developed by a diverse array of theatremakers at the 2020 Sundance Institute Theatre Lab, reimagined and expressed digitally this year on Sundance Co//ab.