Latest News on Jennifer France
Stage Credits
It's a Wonderful Life - English National Opera
  [West End]
2022
Mary Hatch Bailey [Replacement]
Jennifer France News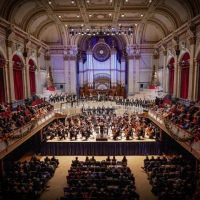 Conductor Christoph Altstaedt On Opera North's New Year Celebrations In Huddersfield And Hull
by A.A. Cristi - Dec 15, 2022
German conductor Christoph Altstaedt returns to the Orchestra of Opera North for a pair of traditional Viennese Whirl concerts to celebrate New Year, at Huddersfield Town Hall on 30 December and Hull City Hall on New Year's Eve, 31 December, with soprano Jennifer France as guest soloist.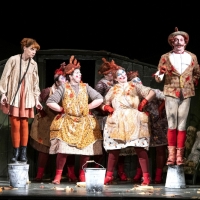 Opera North Brings Opera To Venues Across The North This Winter
by A.A. Cristi - Dec 13, 2022
Exploring themes of love, loss and laughter, Opera North Announces Its Winter Productions
Black Friday: Save up to 40% on IT'S A WONDERFUL LIFE at the London Coliseum
by Aliya Al-Hassan - Nov 29, 2022
Tickets from just £25 for It's A Wonderful Life at the London Coliseum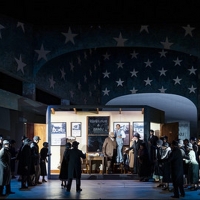 Review: IT'S A WONDERFUL LIFE, London Coliseum
by Gary Naylor - Nov 27, 2022
Opera based on much loved 1946 film offers a vision of a town without music, without joy, without love and, in doing so, compels us to value what we have - a moral shared by everyone in the house, but not outside it.
The ENO Presents The UK Premiere & Operatic Adaptation of IT'S A WONDERFUL LIFE
by Stephi Wild - Oct 31, 2022
This November, opening the festive season at the London Coliseum, the English National Opera (ENO) presents the highly anticipated UK premiere of It's a Wonderful Life. Composed by Jake Heggie in 2016 with the libretto by Gene Scheer, this is an operatic adaptation of the 1946 Frank Capra Christmas classic film, sung in English.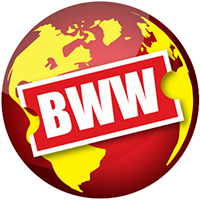 London Philharmonic Orchestra Label Releases Tippett's Opera THE MIDSUMMER MARRIAGE in September
by Stephi Wild - Jun 28, 2022
The London Philharmonic Orchestra (LPO) Label will release Tippett's opera The Midsummer Marriage on Friday 23 September – the first commercially released recording of the work in over 50 years.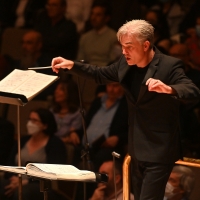 BWW Review: THE MIDSUMMER MARRIAGE, Southbank Centre
by Aliya Al-Hassan - Sep 26, 2021
In 1955 Michael Tippett introduced his first opera The Midsummer Marriage to a grey, post-war society desperate for some joy and optimism. It has divided the critics, with detractors pointing to the awkward libretto and fans in raptures with the sumptuous score. It is certainly a huge piece for the London Philharmonic Orchestra's new Principal Conductor, Edward Gardner, to conduct as his debut. However, the result was enthralling.
BWW Review: THE CUNNING LITTLE VIXEN, Opera Holland Park
by Cheryl Markosky - Aug 1, 2021
Urban dwellers know that a fox swaggering the streets like she owns them is nothing unusual these days. The merging of town and country, and the question of whether the fox is invading human territory (or is it the other way round with humans claiming zones that really belong to foxes?) are particularly relevant themes in Opera Holland Park's homes site in verdant and semi-feral parkland.
Christmas Carol Singalong Comes To Royal Festival Hall This December
by Stephi Wild - Nov 15, 2019
Raymond Gubbay Limited is celebrating over 25 years of presenting brilliant season entertainment in 2019, with an incredible line up of Christmas Festivals in London, Manchester, Glasgow, and Birmingham including some iconic favourites a?" which have become UK festive institutions a?" and some exciting new concerts for 2019. Highlights of the new concerts for 2019 are: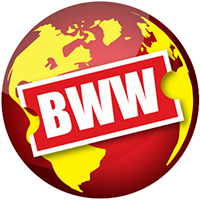 English National Opera Stages New Production Of Philip Glass's ORPHEE
by Stephi Wild - Oct 24, 2019
Following English National Opera's (ENO) acclaimed Satyagraha and the Olivier Award-winning Akhnaten, this season brings a new staging of Philip Glass's Orphée to the London Coliseum.
Jennifer France Frequently Asked Questions
What is Jennifer France next theatre project?
Jennifer France's next show will be It's a Wonderful Life - English National Opera which opens on 11/25/2022 on West End.
How many Broadway shows has Jennifer France been in?
Jennifer France has not appeared on Broadway.
How many West End shows has Jennifer France been in?
Jennifer France has appeared on London's West End in 1 shows.
What was Jennifer France's first West End show?
Jennifer France's first West End show was It's a Wonderful Life - English National Opera which opened in 2022