Latest News on Janet Suzman
Janet Suzman News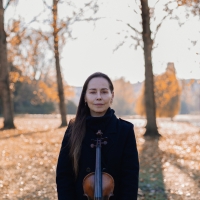 DUET FOR ONE Starring Tara Fitzgerald Joins Orange Tree Theatre's 2023 Season
by Stephi Wild - Dec 9, 2022
The Orange Tree Theatre has announced their production of Tom Kempinski's 1980 drama Duet For One. Richard Beecham makes his OT debut directing Tara Fitzgerald (Stephanie Abrahams) and Maureen Beattie (Dr Feldmann) in this new adaptation accompanied by live music.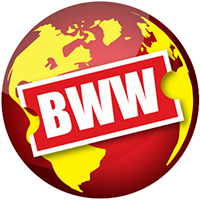 Wigmore Hall Announces Full Details Of Spring 2023 Concerts
by A.A. Cristi - Oct 11, 2022
Tickets for Wigmore Hall's January – March 2023 concerts go on general sale on Tuesday 1 November, 2022 at 10.00 GMT.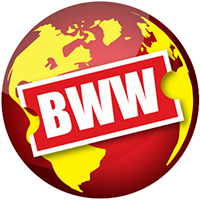 Casting Announced For THE SUGAR HOUSE at the Finborough Theatre
by Stephi Wild - Oct 1, 2021
The cast has been announced for the European premiere and the UK debut of multi-award-winning Australian playwright Alana Valentine's, The Sugar House which opens at the Finborough Theatre for a four week limited season on Wednesday, 27 October 2021 (Press Nights: Thursday, 4 November 2021 and Friday, 5 November 2021 at 7.30pm).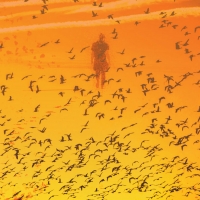 James Purefoy to Lead THE ODYSSEY at Jermyn Street Theatre
by Chloe Rabinowitz - Jul 15, 2021
Jermyn Street Theatre has today announced casting for its marathon performance of Homer's The Odyssey, translated by Emily Wilson. James Purefoy (Rome, Fisherman's Friends, Churchill) stars as Odysseus, the Greek hero whose ten-year journey home from Troy is the heart of Homer's epic poem.
Guest Blog: Jenny Caron Hall On A MIDSUMMER NIGHT'S DREAM
by BWW Staff - Mar 29, 2021
On Wednesday, we're due to give a one-off, live, online performance of A Midsummer Night's Dream, starring Dan Stevens, Rebecca Hall, Luisa Omielan, and Wendy Morgan and I'm cautiously excited about what we're making here!
Jermyn Street Theatre Announces Casting For THE ODYSSEY
by Stephi Wild - Oct 8, 2020
Hot on the heels of the announcement of the cast of 15 Heroines, Jermyn Street Theatre, today reveals the complete line up of actors for its epic reading of The Odyssey.
BWW Interview: Martin Sherman Talks ROSE at Hope Mill Theatre
by Eleni Cashell - Sep 10, 2020
Martin Sherman's Olivier-nominated play Rose is getting an online revival thanks to Hope Mill Theatre. He talks about his legacy, why the theatre was such a lifeline for him and what he's missing about it.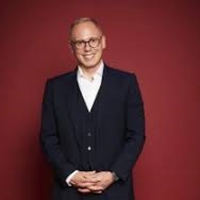 Jewish Book Week: London's Longest Running International Literary Festival Comes To Kings Place and JW3
by Stephi Wild - Feb 5, 2020
For nine days, from the 29th February to the 8th March, Jewish Book Week brings together nearly 200 multi-award winning writers from the worlds of history, theatre, journalism, philosophy, science, art, music, poetry and fiction in a celebration of ideas. The 2020 line-up includes Emma Barnett, Tom Bower, Camilla Cavendish, Gavin Esler, Jonathan Freedland, Nicci Gerrard, Adam Gopnik, Howard Jacobson, Rachel Johnson, Norman Lebrecht, Sue MacGregor, Douglas Murray, Melanie Phillips, Philippe Sands, Marcus du Sautoy, Simon Schama, Tom Segev, Elif Shafak, Martin Rees, Andrew Robinson and Edmund de Waal.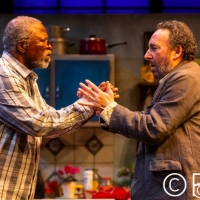 KUNENE AND THE KING Comes To The West End's Ambassadors Theatre In 2020
by Stephi Wild - Sep 25, 2019
John Kani's two-hander Kunene and the King will transfer to the Ambassadors Theatre, London for a strictly limited West End run from 24 January to 28 March 2020.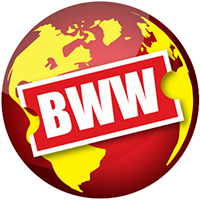 Watford Palace Theatre Announces 2019-2020 Season
by Stephi Wild - Sep 25, 2019
Artistic Director Brigid Larmour today announces programming to complete Watford Palace Theatre's season for September 2019 - June 2020, following the world première of Mushy: Lyrically Speaking earlier this month. The co-production with Rifco Theatre Company is now on tour across the UK until 5 October.
Janet Suzman Videos
BWW TV EXCLUSIVE: Kim Cattrall Talks SEX, PRIVATE LIVES & Career for SAG Foundation
by BroadwayWorld TV - Jun 30, 2011
On Monday, June 27, Sex & The City actress Kim Cattrall spoke about her career, offering insights to fellow actors as part of the SAG Foundation's Conversations Program presented at the presented at the NYIT Auditorium on Broadway. BroadwayWorld was on hand for the talk and brings you the full discussion below! It was just announced yesterday that Kim Cattrall and Paul Gross will star on Broadway this autumn in Noël Coward's Private Lives directed by Richard Eyre at the Music Box Theatre. Previews will begin on Sunday November 6; opening night is Thursday November 17. The limited engagement runs through February 5 2012. Cattrall starred as Amanda in Sir Richard Eyre's production of Private Lives at London's Vaudeville Theatre in 2010. The production received rave reviews from the critics and played a sell-out season. It will play a limited run at Toronto's Royal Alexandra Theatre prior to Broadway. Cattrall will be joined by Paul Gross in the role of Elyot for the production.