Stage Credits
Productions
[Off-Broadway, 0]
Producer
Jane Jung News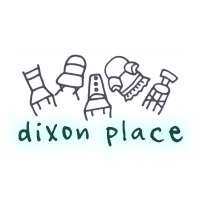 World Premiere of SPECIALLY PROCESSED AMERICAN ME to be Presented at Dixon Place
by Chloe Rabinowitz - Jan 6, 2022
Dixon Place, Ping Chong and Company, and Free Rein Projects will present the world premiere production of Jaime Sunwoo's Specially Processed American Me, January 27 - February 19.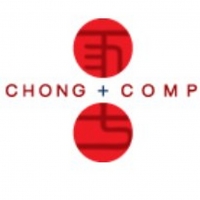 Ping Chong and Company Presents A UNIVERSAL HISTORY OF INFAMY: VARIATIONS ON NOCTURN IN 1200 SECONDS
by Chloe Rabinowitz - Nov 23, 2020
Ping Chong and Company will present A Universal History of Infamy: Variations on Nocturne in 1200 Seconds, a new video production of Ping Chong's Nocturne in 1200 Seconds and a collection of online works from multidisciplinary, emerging artists inspired by it, responding to this current moment.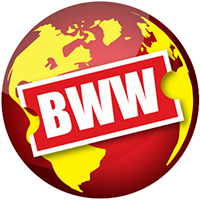 Ping Chong + Company Realizes Developing Vision For Ping Chong's Legacy With NOCTURNE IN 2020
by A.A. Cristi - Feb 27, 2020
Ping Chong + Company (PCC), founded by the influential theater-maker Ping Chong and increasingly a home for a diverse, intergenerational group of affiliated artists, presents Nocturne in 2020.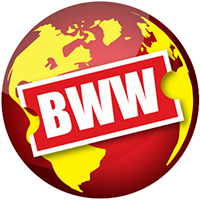 A4 Launches Theater Career Roundtable Event 6/25
by A.A. Cristi - Jun 10, 2019
The Asian American Arts Alliance announces the launch of a new initiative to support Asian Americans pursuing careers in the arts. Table Dish, A4's new professional development series, will bring experts in specific disciplines together with aspiring professionals in a roundtable setting to answer questions, provide advice, and create networking and mentoring opportunities.

3VIEWS ON THEATER Launches This Fall
by A.A. Cristi - Jun 3, 2019
The Lillys - in partnership with a broad coalition of theater artists - is pleased to announce 3Views on Theater, a new online journal aimed to expand and deepen theater journalism, writing in many voices about our community. 3Views will generate original content in three categories: Reviews, Interviews, and Purviews (articles submitted by theater artists including responses to reviews, original reviews, opinion pieces, and features).
PRETTY FILTHY Cast Celebrates Album Release at Feinstein's/54 Below Tonight
by BWW News Desk - Feb 21, 2017
The Civilians, Ghostlight Records, and Jon B. Platt will celebrate the recent release of the PRETTY FILTHY original cast recording with an unforgettable evening of this groundbreaking show about the 'Other Hollywood' at Feinstein's/54 Below tonight, February 21, at 7:00 PM. 
Jane Jung Named New Managing Director of The Civilians
by Tyler Peterson - Nov 13, 2014
The Civilians, the Obie award-winning theatre company, welcomes Jane Jung to the team as Managing Director, beginning Nov. 13, 2014. Jung joins The Civilians after four years as General Manager of Ping Chong + Company where she supported the work of Ping Chong and the company's Undesirable Elements documentary theater series.
Julian Cihi and Diane Phelan to Star in 2g's GALOIS at the 2014 Ice Factory Festival, 7/23-26
by BWW News Desk - Jul 22, 2014
Second Generation Productions (2g), a major incubator and producer of Asian American theater, announced today that Julian Cihi (Romeo and Juliet, Classic Stage Company) and Diane Phelan (Bernarda Alba, Lincoln Center) lead the cast of 2g's commissioned musical, Galois, by Sung Rno and Aaron Jones, directed by Victor Maog and produced by Jane Jung. The creative team also includes Music Director J. Oconer Navarro (The Adding Machine), Choreographer Camille A. Brown (tick, tick...BOOM!) and Fight Director Jacob Grigolia-Rosenbaum (Peter and the Starcatcher).