Latest News on Esther Rolle
Latest News on Esther Rolle
Stage Credits
  [Broadway]
1980
Mrs. Harriet Washington
  [Broadway]
Original Broadway Production, 1972
Miss Maybell
Stage
Performances
  [Broadway]
1980
Mrs. Harriet Washington
  [Broadway]
Original Broadway Production, 1972
Miss Maybell
Esther Rolle Awards and Nominations
Helen Hayes Awards - 1987 - Outstanding Lead Actress, Non-Resident Production
Esther RolleA Raisin In The Sun
Esther Rolle News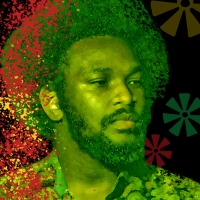 Broward Center In Fort Lauderdale Presents Staged Readings Of SEEKING
by A.A. Cristi - Jun 16, 2022
One of South Florida's best-known poets, authors, directors and educators takes the stage in the Abdo New River Room at the Broward Center for the Performing Arts when Art Prevails Project founder Darius V. Daughtry presents a staged reading of his new play, Seeking, on Saturday July 23 at 4 and 6 p.m. and Sunday, July 24 at 6 p.m. Tickets are $15.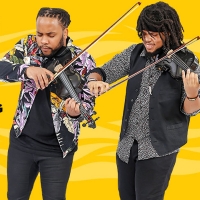 Broward Center Presents RHYTHM BY THE RIVER Festival Celebrating Black Voices
by A.A. Cristi - Feb 24, 2022
The Broward Center for the Performing Arts presents Rhythm by the River, a festival celebrating some of the most exciting and innovative Black voices in Broward County. Sons of Mystro headline this free event on Sunday, March 20 from 2:00 – 6:00 p.m. in Esplanade Park in Downtown Fort Lauderdale.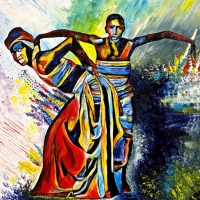 Ali Cultural Arts Center to Pay Homage To Esther Rolle's Dance Career With New Exhibition
by Chloe Rabinowitz - Oct 18, 2021
Ali Cultural Arts Center is honoring the dance career of iconic actress and Good Times star Esther Rolle with a new juried exhibition. While living in New York City, the celebrated Pompano Beach-born actress was a member of the Shogola Oloba dance troupe, created and led by master Asadata Dafora, and became its director in 1960.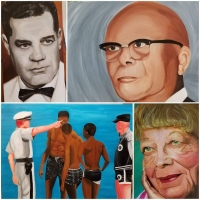 Pompano Beach Exhibition Celebrates Broward's Black History
by Stephi Wild - Apr 21, 2021
Pompano Beach Arts will present the exhibition B.A.S.E. (Broward Art and Soul Experience) at Ali Cultural Arts Center in Pompano Beach through May 13, 2021, by appointment. 
Pompano Beach Arts Presents the Old Skool Gang
by Chloe Rabinowitz - Nov 3, 2020
The Pompano Beach Cultural Affairs Department will present the Old Skool Gang for a virtual Soulful Sundays concert. The high-energy event will have people dancing in their living rooms as the group belts out hit after hit while showcasing their smooth moves.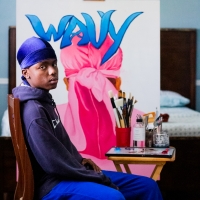 Pompano Beach Cultural Affairs Department Launches Short Term Artist in Residence Program
by Chloe Rabinowitz - Jul 7, 2020
The Pompano Beach Cultural Affairs Department has announce a new pilot program to support young, emerging artists requiring short-term access to a creative workspace.

Charles Weldon, Artistic Director Of Negro Ensemble Company, Dies At 78
by Julie Musbach - Dec 14, 2018
Actor/Director Charles Weldon, who was Artistic Director of The Negro Ensemble Company (NEC) since 2005, died December 7 at Mt. Sinai Hospital, NYC. He was 78.

Negro Ensemble Company Presents HERCULES DIDN'T WADE IN THE WATER
by BWW News Desk - May 16, 2018
From May 16 to 27, The Negro Ensemble Company, Inc. will present the world premiere production of 'Hercules Didn't Wade in the Water' by Michael A Jones.  The play is winner of the troupe's 2017 Emerging Playwrights Competition.  Called a 'drama with comedy,' it is a story of displacement of Black families and the forces that lead to it in modern America.  Performances are at Theatre 80 St. Marks, 80 St. Marks Place.
getTV Reveals Mother's Day Lineup Including ALL IN THE FAMILY, GOOD TIMES, & More
by Macon Prickett - May 10, 2018
What better way to spend Mother's Day than laughing with Mom at the first ladies of TV's funniest families, Edith Bunker and Florida Evans? To celebrate Mom's Day, getTV will air classic back-to-back episodes of "All in the Family" and "Good Times" showcasing the talents of Jean Stapleton and Esther Rolle, on Sunday, May 13 beginning at 1:30PM ET/12:30C and continuing all day until 12 midnight/11C.

Stephen McKinley Henderson To Lead Ten Chimneys Foundation's 2018 Lunt-Fontanne Fellowship Program
by A.A. Cristi - May 9, 2018
Ten Chimneys Foundation is proud to announce Stephen McKinley Henderson as the 2018 Master Teacher for the nationally acclaimed Lunt-Fontanne Fellowship Program at the Historic National Landmark, Ten Chimneys.
Esther Rolle Videos
Esther Rolle Frequently Asked Questions
How many Broadway shows has Esther Rolle been in?
Esther Rolle has appeared on Broadway in 2 shows.
How many West End shows has Esther Rolle been in?
Esther Rolle has not appeared in the West End
What awards has Esther Rolle been nominated for?
Outstanding Lead Actress, Non-Resident Production (Helen Hayes Awards) for A Raisin In The Sun .