Latest News on Ellie Kendrick
Ellie Kendrick News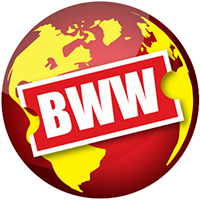 Shipwright Announces Spring Season
by Stephi Wild - Feb 14, 2022
The readings will take place in a uniquely intimate setting inside the historic Master Shipwright's House on the river in Deptford.  The new season also includes the return of Shipwright's sold-out musical, The Pied Piper, which thrilled audiences last Christmas.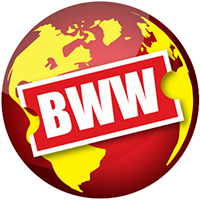 Clean Break Announces Alison Frater As New Chair
by Stephi Wild - Jul 23, 2020
Alison Frater is announced as Chair of the Board of Clean Break, the acclaimed women's theatre company changing lives and minds on stage, in prison and in the community. Alison takes up the position from 23 July, succeeding Kim Evans OBE who steps down from the role following eight years of service.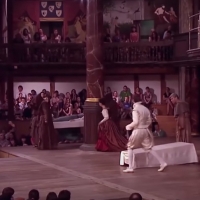 Stream Shakespeare's Globe's ROMEO AND JULIET Now!
by Stephi Wild - Apr 23, 2020
Shakespeare's Globe is streaming Romeo and Juliet for free on its YouTube channel through May 3.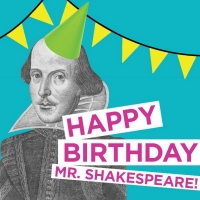 Happy Birthday, Shakespeare! Fun ways to celebrate the Bard's birthday!
by E.H. Reiter - Apr 23, 2020
Fun, virtual ways to celebrate Shakespeare's 456th birthday from The Old Globe, Shakespeare'sGlobe, London's National Theatre and more!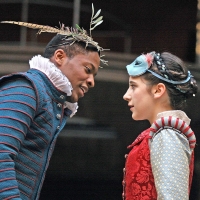 BWW Review: ROMEO & JULIET, Globe Theatre YouTube
by Aliya Al-Hassan - Apr 21, 2020
In many ways, the choice of Shakespeare's Romeo & Juliet is a smart one from Shakespeare's Globe; it is a familiar-enough story to draw in a new audience, while satisfying those who have watched it numerous times. It does, therefore, seem a pity that the Globe has chosen this 2009 version of the world's most famous love story, as it fails to ignite very much passion in either the cast or the audience.
New York's Leading LGBTQ Film Festival 'Newfest' Announces Full Lineup
by A.A. Cristi - Sep 19, 2019
New York's leading LGBTQ film festival, NewFest, has announced the full lineup of their 31st annual celebration of the year's best LGBTQ films from around the world. As announced earlier this week, the festival will kick off the festival's 31st edition with the New York premiere of Mike Doyle's Manhattan-set ensemble rom-com SELL BY, featuring an eclectic cast including Scott Evans (Netflix's "Grace and Frankie"), Kate Walsh (ABC's "Grey's Anatomy"), Academy Award-nominee and Emmy Award-winner Patricia Clarkson, Michelle Buteau (Netflix's "Tales of the City") and Augustus Prew (HIGH-RISE), and will close the festival with the New York premiere of Rodrigo Bellott's award-winning film TU ME MANQUES, which was recently announced as Bolivia's submission for Best International Feature Film selection for the 2019 Academy Awards. 

BWW Review: HOLE, Royal Court
by Charlie Wilks - Dec 6, 2018
Ellie Kendrick's writing debut is a one-hour attack on the senses. Visceral and to the point, the Royal Court Upstairs stage is alive with the anarchic cry for unity and retribution. The play is co-directed by RashDash's Abbi Greenland and Helen Goalen, and alongside a company of six they take us on a journey of physics, mythology and misogyny.
Cast Announced for New Play HOLE by Ellie Kendrick
by Julie Musbach - Oct 29, 2018
Ronke Adekoluejo, Ebony Bones, Alison Halstead, Rubyyy Jones, Cassie Layton and Eva Magyar have been cast in the world premiere of Hole, written by Ellie Kendrick and directed by Helen Goalen and Abbi Greenland from RashDash.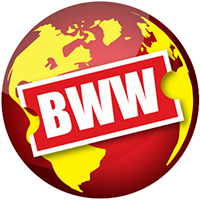 Ellie Kendrick And Winsome Pinnock Announced Among New Clean Break Trustees
by Stephi Wild - Oct 11, 2018
Clean Break has announced three new Trustee appointments in the lead up to its 40th birthday in 2019. Actor and writer Ellie Kendrick and award-winning playwright Winsome Pinnock (both of whom have strong connections to the company) and management consultant Sara Forbes join the company's Board with immediate effect.
Ellie Kendrick Videos