Latest News on Ellen Fairey
Ellen Fairey News
MRT Presents New England Premiere Of A WOMAN OF THE WORLD
by A.A. Cristi - Apr 28, 2021
Merrimack Repertory Theatre will present the New England premiere of A Woman of the World by Pulitzer Prize finalist Rebecca Gilman from May 15-30.
Merrimack Repertory Theatre Offers New Theatre Classes for Adults And Middle Schoolers
by Chloe Rabinowitz - May 12, 2020
Merrimack Repertory Theatre Artistic Director Courtney Sale will teach two new, one-week virtual theatre classes - one for adults and one for youngsters in grades five through eight - in June.
Horizon Theatre Announces Schedule Changes
by Chloe Rabinowitz - Mar 25, 2020
Horizon Theatre has released the following statement regarding upcoming changes to their schedule: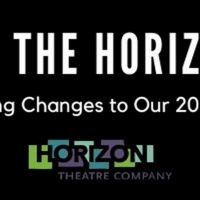 Horizon Theatre Company is Delaying the Opening of THE LIGHT
by Chloe Rabinowitz - Mar 20, 2020
Horizon Theatre Company has released the following statement: 
MRT Announces New Artistic Director Courtney Sale
by Stephi Wild - Dec 21, 2019
The Merrimack Repertory Theatre (MRT) Board of Trustees and Executive Director Bonnie J. Butkas announced today that Courtney Sale, Artistic Director of Seattle Children's Theatre, will become the Nancy L. Donahue Artistic Director here in March. She will be the first woman to serve as artistic director and the first to fill the position since it was named in honor of Founding Chair Nancy L. Donahue.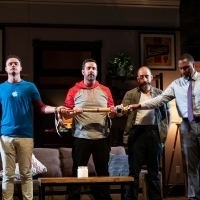 BWW Review: The Guys Are Alright: SUPPORT GROUP FOR MEN at Contemporary American Theater Festival
by Jack L. B. Gohn - Jul 12, 2019
Support Group for Men will send you away happy. There is nothing profound or challenging in this show: just a well-crafted and very funny comedy of manners, specifically the manners of the male of Species Homo Americanus, youthful to mid-life, as observed in a middle-class Chicago habitat.

CATF Welcomes The 2019 Company
by Stephi Wild - Jun 4, 2019
With a picnic hosted by the Board of Trustees, the Contemporary American Theater Festival at Shepherd University welcomes 2019 company members. Attended by CATF partners, donors, and community members, this annual event is the first time CATF's 2019 company comes to celebrate the six new plays they are about to create. These artists, from around the country, including cities such as New York, Chicago, and Los Angeles, gather in historic Shepherdstown to create the future of American theater.
CATF's Herendeen Inducted Into College Of Fellows
by Julie Musbach - Apr 26, 2019
On April 20th Ed Herendeen, the Founder and Producing Director of the Contemporary American Theater Festival (CATF), was inducted into the College of Fellows of the American Theatre at the John F. Kennedy Center Awards. This membership is a result of Herendeen's lifetime contributions to American theater and adhering to the Festival's mission of 'producing and developing new American theater.'
American Blues Theater and Goodman Theatre Lead 50th Annual Jeff Awards
by Julie Musbach - Oct 23, 2018
The Jeff Awards celebrated their 50th anniversary on Monday, October 22,2018 during a spirited and nostalgic ceremony at Drury Lane Oakbrook.

The Goodman Theatre Leads the Equity Jeff Award Nominations - Check Out The Full List!
by Stephi Wild - Aug 28, 2018
The nominations have been announced for the 2018 Equity Joseph Jefferson ('Jeff') Awards.
Ellen Fairey Frequently Asked Questions
How many shows has Ellen Fairey written?
Ellen Fairey has written 1 shows including Graceland (Playwright).