Latest News on Deutsches Theater
Stage Credits
Productions
[Broadway, 1912]
Producer
Deutsches Theater News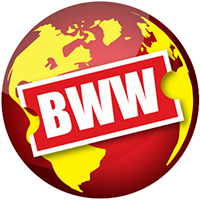 The Laboratory for Global Performance & Politics Announces THE GATHERING 2022
by A.A. Cristi - Apr 14, 2022
The Laboratory for Global Performance & Politics (The Lab) will present the return of The Gathering, a 4-day theater festival on Georgetown University's campus.
The Cherry Artists' Collective to Present AND WHAT HAPPENS IF I DON'T World Premiere
by Chloe Rabinowitz - Dec 8, 2021
The Cherry Artists' Collective will present the world première of And What Happens if I Don't, by award-winning Serbian playwright Iva Brdar. An explosively funny, strange and ultimately moving exploration of how 'being good' can shape our lives.
Tom Mothersdale Joins the Cast of LOVE AND OTHER ACTS OF VIOLENCE at Donmar Warehouse
by Chloe Rabinowitz - Sep 1, 2021
Elayce Ismail directs Tom Mothersdale (Him/Man) joining the previously announced Richard Katz (Tatte) and Abigail Weinstock (Her/Baba). The production opens on 14 October, with previews from 7 October, and runs until 27 November. Learn about the cast and how to get tickets.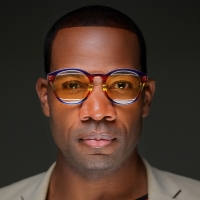 Long Beach Opera Announces Dr. Derrell Acon As Its Assoc. Artistic Director And Chief Impact Officer
by A.A. Cristi - Jun 17, 2021
Long Beach Opera announced today that the company is promoting Dr. Derrell Acon to the position of Associate Artistic Director & Chief Impact Officer effective immediately. Dr. Acon has served as the company's Director of Engagement and Equity since 2019, as well as performing the role of Antron McCray in the Pulitzer Prize-winning opera The Central Park Five, and curating and managing the Community Conversations Initiative.
BWW Interview: Jaime Lozano of Joe's Pub Live! Free Virtual Concert June 24th
by Stephen Mosher - Jun 10, 2021
Jaime Lozano can't wait to be back on the live stage but in the meantime fans can enjoy him virtually, thanks to Joe's Pub.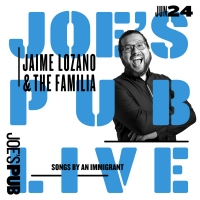 Mandy Gonzalez, Daphne Rubin Vega, and More to Join Jaime Lozano for Virtual Concert at Joe's Pub Live
by A.A. Cristi - Jun 9, 2021
Considered by Hamilton's Lin-Manuel Miranda to be the 'next big thing' on Broadway, Mexican director, composer, arranger, and orchestrator Jaime Lozano is 'returning' to Joe's Pub on June 24 with a virtual concert as part of its series Joe's Pub Live!, a free series of streamed performances.
Salzburger Landestheater Presents CINDERELLA
by Stephi Wild - Feb 3, 2021
Salzburger Landestheater is currently presenting a production of Cinderella. Performances run through April 1, 2021.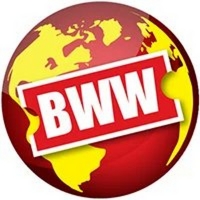 Deutsches Theater to Stream WOYZECK INTERRUPTED
by A.A. Cristi - Jan 8, 2021
Deutsches Theater will show Woyzeck Interrupted as DT. Stream on dringeblieben.de Saturday, January 23, 8.00-9.30 p.m., with English subtitles (go to stream). Stream tickets: 10€ regular price, 5€ reduced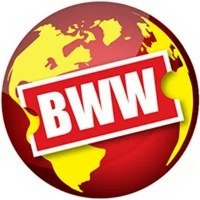 Salzburger Landestheater Presents #ERSTHELFER #FIRSTAID
by A.A. Cristi - Dec 23, 2020
The research for this play began in the city of Salzburg, which was a focal point of European migration movements in the autumn and winter of 2015. The photos of refugees and of children playing in the improvised camp in the underground car park of the railway station are still fresh in the memory of the people of Salzburg.
Deutsches Theater to Stream MARY STUART
by A.A. Cristi - Dec 7, 2020
Mary Stuart, the Catholic Queen of Scotland, has fled from her people, who accuse her of murdering her husband. In England, she hopes to obtain political asylum from her cousin, the Protestant Queen Elizabeth.