Latest News on Deborah Lawlor
Latest News on Deborah Lawlor
Deborah Lawlor News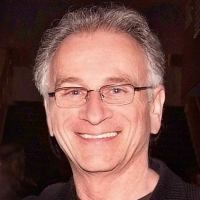 BWW Spotlight Series: Meet Simon Levy Who Began His Directing Career in San Francisco and Now Calls The Fountain Theatre His Home
by Shari Barrett - Apr 20, 2020
This Spotlight focuses on Simon Levy who began his directing career in San Francisco, then moved to Los Angeles in 1990 where he has been the Producing Director for the Fountain Theatre since 1993. His directing and producing credits are numerous, with over 100 productions in Los Angeles and San Francisco that have won more than 200 awards. His journey has been blessed with having wonderful mentors along the way, which has enabled the talented director to earn his living doing theatre and earned him great respect from the entire L.A. Theatre community.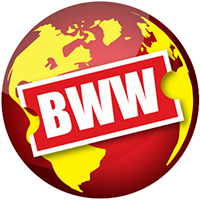 West Theatre Company Presents BAKERSFIELD MIST
by A.A. Cristi - Apr 5, 2019
Off Broadway West Theatre Company ("OBW"), a San Francisco non-profit 501(c)(3) theatre company, is celebrating its 12th Theatre Season by producing Stephen Sachs' play, Bakersfield Mist.  Based on actual events, this play questions appraisals of authenticity in art, and by extension, our relationship to one another.  The play premiered in 2011 at the Fountain Theatre in Los Angeles and enjoyed a three-month run (2014) on London's West End, starring Kathleen Turner and Ian McDiarmid.  
Chaim Potok's THE CHOSEN Announces Final Extension At The Fountain Theatre
by A.A. Cristi - Mar 26, 2018
The Chosen - A silent father, an ancient tradition and an unexpectedly important game of baseball forge bonds of lifelong friendship between two Jewish boys from "five blocks and a world apart" in this funny, poignant, timely and timeless father-son story about recognition and acceptance of "the other." Final extension - must close June 10!

LA/NY Actor and Author Tim Cummings Honored with 3rd L.A. Drama Critics Circle Award
by A.A. Cristi - Mar 22, 2018
LA & NY-based actor and author Tim Cummings was honored with his third Los Angeles Drama Critics Circle (LADCC) Award on Monday, March 19th 2018 for his leading performance in The House in Scarsdale: A Memoir for the Stage, written by award-winning playwright, poet, and former Guggenheim fellow, Dan O'Brien.

Photo Flash: Chaim Potok's THE CHOSEN Opens Tonight at the Fountain Theatre
by Stephi Wild - Jan 20, 2018
Friendship, faith and fatherhood. Jonathan Arkin, Alan Blumenfeld, Dor Gvirtsman and Sam Mandelstar in The Chosen, the award-winning stage adaptation by Aaron Posner and Chaim Potok of Potok's beloved novel. Simon Levy directs for aJanuary 20 opening at the Fountain Theatre, where performances continue through March 25. The Fountain celebrates the novel's 50th anniversary (last April) with the West Coast premiere of Posner's new, streamlined version.
Forever Flamenco rings in the New Year with PAISAJE
by Julie Musbach - Jan 12, 2018
Forever Flamenco presents 'Paisaje' ('Landscapes') by Gerardo Morales Guitarist/percussionist Gerardo Morales directs a journey through the ethereal landscapes of music, dance and emotion with an all-star cast: dancers Fanny Ara and Timo Nu ez, guitarist Gabriel Osuna, singer Antonio De Jerez and pianistMatthew Amper. The Los Angeles Times hails the Fountain Theatre's monthly Forever Flamenco series as the earth and fire of first-class flamenco, and LA Splash says, Being the sensual, intimate art form that it is... the way you feel when you walk out of a Forever Flamenco performance is pretty darn fabulous.
Forever Flamenco Returns to The Odyssey Theatre with A NIGHT IN TRIANA IV
by A.A. Cristi - Nov 13, 2017
Forever Flamenco presents A Night in Triana IV Forever Flamenco returns to the Odyssey Theatre in West L.A. with an incredible line-up under the artistic direction of master guitarist Antonio Triana: dancers Fanny Ara, Reyes Barrios, Alejandro Vega and Daniela Zerme o; singer Jesus Montoya; and, alongside Triana, guitarist Kai Narezo.
Leilah Broukhim's 'FOREVER FLAMENCO' to Dance Into the Fountain Theatre This Month
by BWW News Desk - Oct 9, 2017
A powerful dancer with an explosive spirit, world-renowned Leilah Broukhim returns to the Fountain Theatre in 'Forever Flamenco' on Sunday, October 22.

Review: World Premiere FREDDY Pays Tribute to the Life and Death of an Avant-Garde Dance Icon
by Shari Barrett - Sep 29, 2017
Raised in an upstate New York blue-collar family, Fred Herko showed much promise as a concert pianist, going on to attend Julliard. But at age 20 after seeing a performance of Giselle, he announced his intention to give up the piano and become a ballet dancer. The resulting severe beating by his father for pursuing a career for gay men, only inspired Herko to follow the type of life he dreamed for himself after being awarded a four-year scholarship to attend the American Ballet Theater School. He moved to Greenwich Village and never looked back during his too short yet wildly successful career.
Gerard Forde to Lead Q&A Following Performance of FREDDY
by BWW News Desk - Sep 27, 2017
Curator, writer and translator Gerard Forde will lead a Q&A discussion following the Thursday, Sept. 28 performance of Freddy at the Caminito Theatre on the campus of Los Angeles City College.